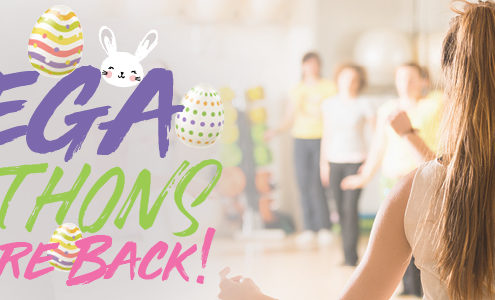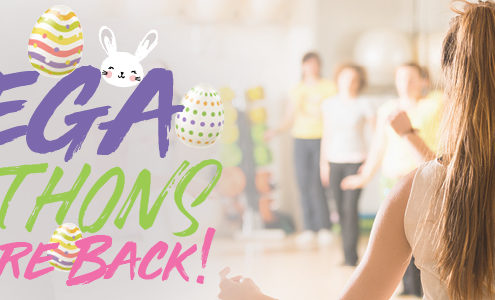 Take on our Megamarathon, the ultimate way to get set for Easter feasting! One is not enough? Take on both!
WHAT IS A MEGAMARATHON?
These are three hour classes, which include a small sample of over 15 different class styles, all
rolled into one. Every 20 minutes there is a class change-over where you'll have the choice of
two different class styles and intensities to choose from; something to suit everyone. It's the
perfect way to get to know the many classes we have on offer.
DO I HAVE TO STAY THE WHOLE 3 HOURS?
No, you are welcome to stay as long or as little as you like, and join in at any stage providing you
warm up beforehand. If you're new to exercise we recommend you stay for 40 – 90 minutes.
THEME Easter Parade (Easter Bonnets/Ears, Pastels & Florals)
WHEN Tue 27 March 5.30pm – 8.30pm & Thu 29 March 9am – 12noon
PRIZES Best dressed
NOTE Our Megamarathons will affect our regular timetable, so please check in advance as to applicable changes. We'll also be posting a MegaMarathon class plan the week
before, so if you are not planning to stay the entire 3 hours you can come along to the segments that best suit you.