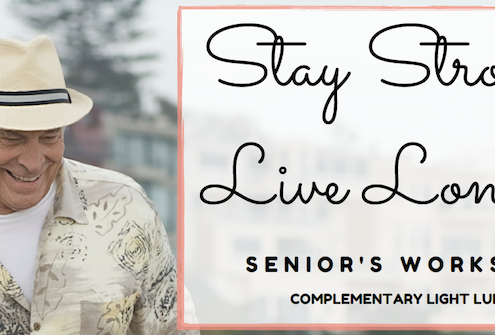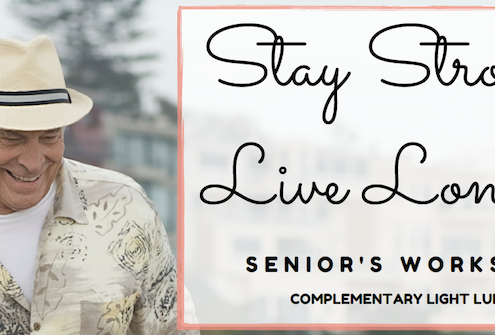 Health Mates Fitness Centre are holding a very special workshop for Seniors, including a complementary light lunch.
Just like wrinkles and grey hair, age-related changes to muscles, bones and joints are inevitable. However, research confirms that these changes are only due to inactivity, meaning we can reverse these physiological changes by loving our body and providing it with the activity it needs.
This seminar will set the foundation for training and focus on the importance of balance, strength and mobility during aging. There is growing evidence that increasing muscle and bone fitness reduces the risk of disability and chronic disease, therefore implementing exercise in our daily routine will help us live a stronger life longer! In order to reap the rewards of daily exercise, you need to love yourself first and take part in activities you enjoy!
This seminar will help you find that motivation and support you need in order to live a healthier and happier life style.
When: Thursday 14 February 2019
Time: 10:45-12pm
Location:Revesby Workers' Function Centre (Acacia Room)
Cost:FREE for all Health Mates Members/$20 for non Health Mates Members
Provided: Complementary tea, coffee and light lunch provided.
An exciting, informative and engaging workshop!
RSVP TO HEALTH MATES RECEPTION BY TUESDAY 12 FEBRUARY