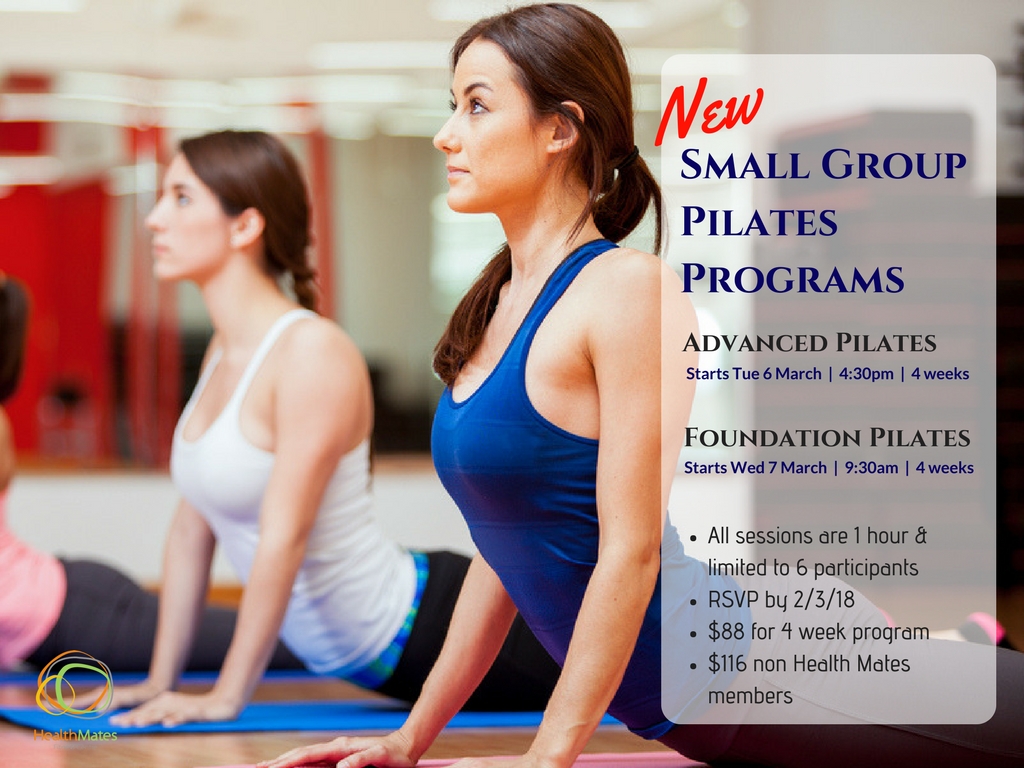 Noemi is leading two new specialised small group PT programs in Advanced and Fundamental Pilates.
Noemi has been instructing Pilates at Health Mates for 6 years now, being a Studio Pilates graduate, the HM guru has completed additional training's in reformer, foam roller and pregnancy specialties. Famous in the group ex rooms, Noemi started implementing small group personal training programs last year that took off with a hit. Now they're back!
For more information, to place your expression of interest, or to book a spot in a course, come and chat to us reception.
Advanced Pilates
Starts Tue 6 March | 4:30pm | 4 weeks
If you have a good understanding of Pilates principles & are ready to take your learning & skills to a new level, sign up today!
Foundation Pilates
Starts Wed 7 March | 9:30am | 4 weeks
This program is perfect if you are relatively new to Pilates or wanting to improve your execution of fundamental Pilates exercises.
All sessions are 1 hour & limited to 6 participants | RSVP by 2/3/18 $88 for 4 week program | $116 non Health Mates members