By Raquel Sbrana, Registered Professional Level 2 (Cert IV Fitness/Group Exercise/Boxing/Kickboxing)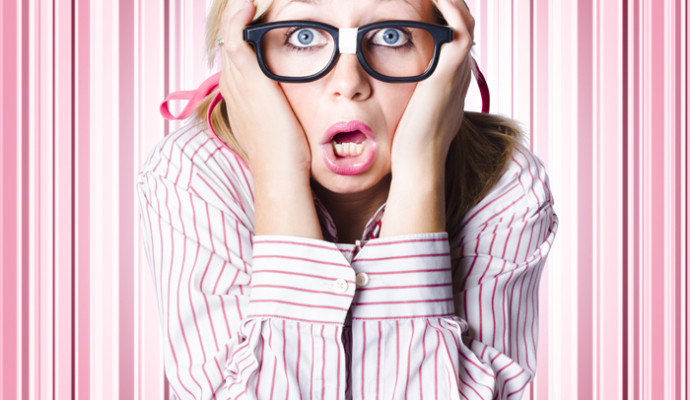 There's now only 4 weeks to go until 500 for the Fight concludes and no doubt, one or two of you have hit panic stations.
Never fear! I have put together 6 quick, healthy and budget friendly recipes for you to try. These should help you shed excess calories from your diet and get you looking and feeling great.
Try a healthy banana bread for breaky, or a fantastic lamb dinner. And yes, there's room for dessert!
Marinated, Baked Lamb with Sweet Potato Mash
Serves 2
Ingredients
4 Lamb loin chops
3 cloves of garlic
2 sprigs of rosemary
Olive oil
1 Sweet potato
Mixed vegetables
Method
Preheat oven at approximately 200 degrees
Lightly coat a baking tray with olive oil. Place lamb into tray and cover with crushed garlic and rosemary
Place lamb in the oven until cooked right through. Approximately 30-40 mins.
Whilst the Lamb is cooking, steam vegetables in a steamer until tender but with a slight crunch
Bring a pot of water to the boil. Once boiled add sweet potato and cook until soft. TIP: When in a rush I usually cook sweet potato in the microwave as it only takes 5-7 mins if you cut the sweet potato quite small.
Once sweet potato is soft, drain and mash. Add a little bit of salt for taste if required.
Combine lamb, sweet potato mash and mixed vegetables on a plate to serve.
Healthy Banana Bread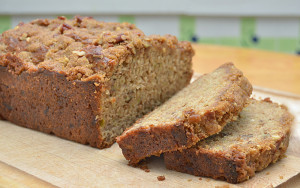 Ingredients
3/4 teaspoon of baking soda
3/4 teaspoon baking powder
1 teaspoon cinnamon
1/4 teaspoon nutmeg
1  cup of almond flour (almond meal)
2 tablespoons melted coconut oil
2 large eggs
2 very ripe medium to large bananas, mashed
1/4 cup of maple syrup
1 teaspoon pure vanilla extract
Method
Preheat oven to 350 degrees
Line 9 x 5 loaf pan with parchment/baking paper.
In a medium bowl, whisk together baking soda, baking powder, cinnamon, nutmeg and flour.
In a separate small bowl, mix together coconut oil, eggs, bananas, maple syrup and vanilla until very well combined.
Add wet ingredients to the dry and gently mix together until combined. Do not overmix.
Pour batter in prepared pan and bake for 45-55 minutes or until set in the centre and a toothpick comes out clean. Let cool in pan for about 15-20 minutes before removing to a wire rack to cool completely.
Kale, Quinoa & Pumpkin Salad
Ingredients
1 cup Quinoa
Chicken stock (optional)
1 bunch of kale
1/8 of a pumpkin
1 clove of garlic (or to taste)
Juice of one lemon
1 tbs Olive oil
Salt and pepper (to taste)
Method
Pre heat oven (approximately 200, depending on oven)
Chop pumpkin into small cubes
Place on baking tray and bake until soft
Whilst pumpkin is baking, cook Quinoa as directed on packet. It is up to you whether you cook Quinoa with chicken stock or water
Shred Kale
Once the pumpkin and Quinoa are both ready, let them cool
Whilst waiting for the ingredients to cool, make a dressing by combining lemon juice,  garlic, olive oil, salt and pepper
Once cooled mix kale through Quinoa, add dressing
Lastly add pumpkin on top.
Serve cold
Meatballs with Green Veg
Ingredients
500g veal and pork mince (lean/premium)
1 egg
6 very ripe tomatoes finely diced
Italian mixed herbs (to taste)
Finely chopped pasley
1/2 Onion
3-4 gloves Garlic (depending on taste and size)
Salt and pepper to taste
Broccoli
Zucchini
Olive oil
Method
Using a big mixing bowl combine and mix the following ingredients together; meat, egg, 2 cloves of crushed garlic, onion, Italian mixed herbs, salt, pepper and finely chopped garlic.
Once it is all mixed together, grab small hand full's and roll them together forming meat balls.
Lightly coat a large sauce pan with olive oil and half cook the meat balls then set aside.
Lightly coat a large sauce pan with olive oil (you can use the same saucepan if you like). Add 2 cloves of crushed garlic and 1 finely diced onion, cook until the onion starts to go opaque.
 Add tomatoes with pepper to taste. Once the tomatoes come to a boil, reduce heat to a simmer.
Add meat balls back into simmering tomatoes and leave to simmer for approx 20-30 mins.
Whist this is simmering steam up some vegetables. Broccoli and zucchini are great choices.
Once all is cooked, combine the vegetables with some meat balls. There should be enough tomato sauce to cover the veg.
Low Calorie Strawberry Sorbet
2 cups of strawberries (or any kind of berry)
¼ cup of almond milk
Mint (optional)
Method
Cut the top off the strawberries (leaves)
Puree strawberries in a food processor
Add almond milk (and mint if desired)
Mix ingredients together
Put in freezer until desired thickness is achieved
(approximately 10-20 mins)