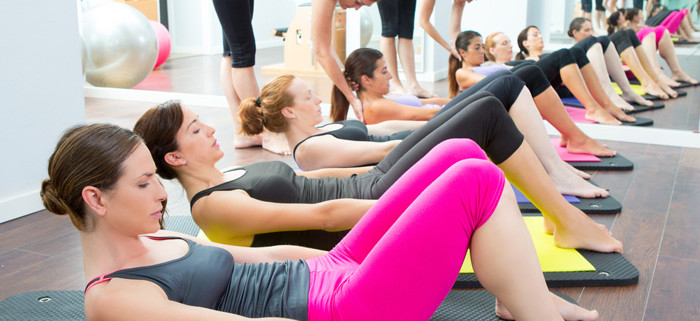 Class Description
We offer a variety of Yoga styles for you to experience and progress your Yoga sessions.
Pilates
A mellow paced body conditioning technique that combines breathing, stretching and strengthening to achieve and maintain optimal posture. Allow your body to move freely and efficiently by strengthening your deep abdominal and core stabilisers while relaxing tense neck and shoulder muscles.
Foundation Yoga
Learn the basics of Yoga. Understand the poses and movments and how to perform them. Get it right and progress with this class.
Hatha Yoga
This class focuses on alignment of the whole body while holding poses, which support the spine and bring about the awareness of breath with movement. Build your strength, mobility and endurance all while creating a feeling of calm. Ideal for entry level to intermediate Yoga participants.
Vinyasa Yoga
Vinyasa means 'breath-synchronized movement'. This class is a series of poses that will move you through the power of inhaling and exhaling, with smooth flowing movements.
Yin Yoga
Yin yoga is a calm peaceful practice that targets the connective tissues and joints of the body. Suitable for everyone, particularly people who are 'busy' stressed and in need of balance. A floor based practice where postures are held for time. Yin Yoga is great for slowing down and goes hand in hand with the practice of mindfulness.
Stretch 
Start relaxing with a gentle warm-up followed by a series of stretches designed to improve your flexibility, minimise muscle imbalances and release stored muscle tension. Treat your body… treat your mind … Unwind.
Guided Meditation
Our meditation narrator will guide you to relax your body and mind, helping to reach a deep meditative state before going on a journey in your mind to reach a specific goal. As your brain does not distinguish between an imagined event and a real one, the experience you have with guided meditation is just like having a real experience. Amazing!