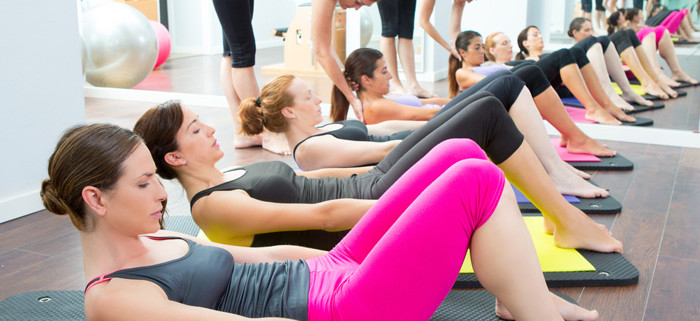 MIND AND BODY CLASS DESCRIPTIONS
PILATES 
A mellow paced body conditioning technique that combines breathing, stretching and strengthening to achieve and maintain optimal posture. Allow your body to move freely and efficiently by strengthening your deep abdominal and core stabilisers while relaxing tense neck and shoulder muscles. This class may include bands, circles and or balls.
STRETCH 
Start relaxing with a gentle warm-up followed by a series of stretches designed to improve your flexibility, minimise muscle imbalances and release stored muscle tension. Treat your body…treat your mind…unwind
HATHA YOGA
This class focuses on alignment of the whole body while holding poses that support the spine and bring about the awareness of breath with movement. Build your strength, mobility and endurance all while creating a feeling of calm. Ideal for entry level to intermediate Yoga participants.
HATHA FLOW YOGA
Comprising of all the elements of traditional Hatha & adding in elements of Vinyasa, this dynamic class will have you sweating. Building heat with waves of flow and then cool it back down and enjoy stillness.
VINYASA YOGA
Vinyasa means 'breath-synchronized movement'. This class is a series of poses that will move you through the power of inhaling and exhaling, with smooth owing movements.