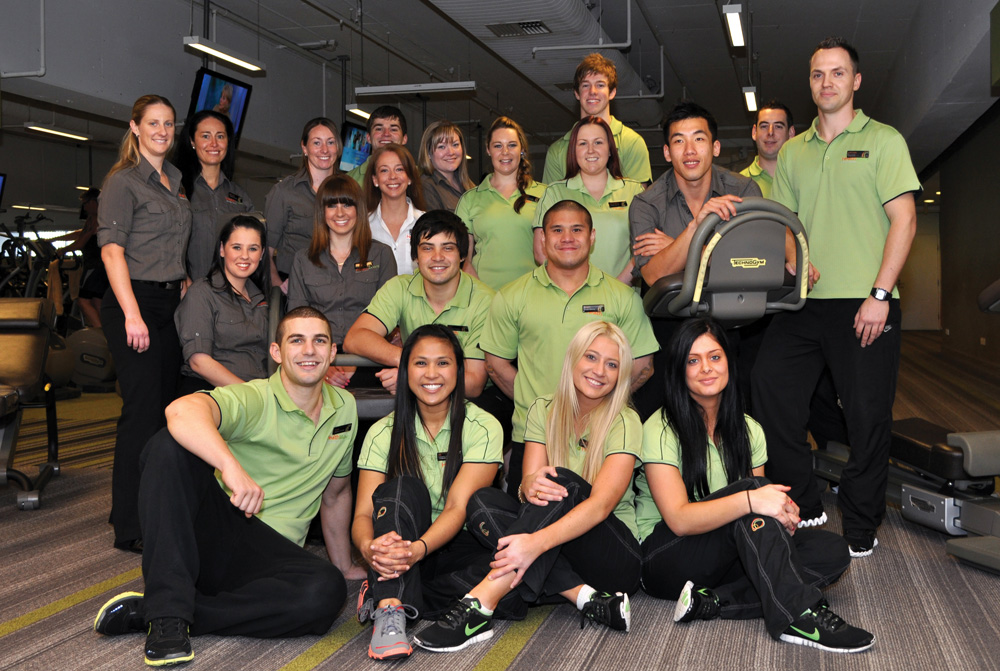 Careers
Health Mates is a multi-award winning health club synonymous for our outstanding service and facilities. We are considered large in terms of health clubs and therefore have various roles and opportunities for progression.
Being strongly focused on high quality service, we look for people who are genuinely passionate about changing lives and making an impact on our member's visits. A spring in your step and smile on your face is a must, plus a true belief in practicing what you preach with regards to health and wellness.
Key roles:
Exercise Advisor
Personal Trainer
Group Exercise Instructor
Member Services Consultant (reception and administration)
Member Relations Consultant (retention and membership acquisition)
From time to time positions become available. If you feel you would be an asset to our team and would like to be considered for future vacancies please email the following to healthmates@rwc.org.au
Cover letter stating why you would be a suitable candidate, role/s that interest you, plus your availability to work.
Your resume.
POSITION VACANT: MEMBER SERVICES – ADMINISTRATION 
STATUS: PERMANENT PART-TIME 
We are currently seeking a highly organised person with a keen eye for detail. The role involves processing our membership variations and debits, ensuring data entry accuracy and recovery of outstanding debts. The ideal person will possess a high level of customer service and communication skills.
ESSENTIAL
 High level of accuracy
 Ability to work productively in an unsupervised environment
DESIRABLE
 Prior experience with Gladstone Plus2 database management software or similar
 Experience using Excel
 Senior First Aid and CPR
TO APPLY
Email your cover letter and resume to Christina: christinav@rwc.org.au
PH 8707 6930
APPLICATIONS CLOSE
13 May 2018
POSITION VACANT: EXERCISE ADVISOR & PERSONAL TRAINER 
STATUS: PERMANENT PART-TIME 
We are currently seeking an engaging, confident and well-presented trainer who is genuinely passionate about helping people change their lives. You will be a proactive person who enjoys approaching people to offer guidance, education and motivation.
This role involves making our members' visits fun, offering quality exercise guidance, building rapport, prescribing programs, conducting fitness appraisals and workshops, promoting our services plus maintenance and cleaning. It will also include Personal Training sessions, both one-on-one and in small groups.
As our members range from 14 – 90 years we are seeking an open-minded person with the skills to cater for a variety of needs and abilities. A solid belief and practice of leading a healthy lifestyle, plus experience in the fitness industry will be a distinct advantage.
ESSENTIAL
 Registered with Fitness Australia
 Certificate IV in Fitness
 Senior First Aid and CPR
 Working with children check
 Children's & older adults qualified
 Ability to work nights, weekends & early mornings
DESIRABLE
 Human Movement/Exercise/Sports Science Degree or Diploma of Fitness
 Ability/qualifications to instruct group exercise classes
TO APPLY
Email your cover letter and resume to Christina: christinav@rwc.org.au
Ph 8707 6930
APPLICATIONS CLOSE
13 May 2018