HOW WE ARE HELPING TO KEEP YOU COVID SAFE
WHAT ARE WE DOING TO KEEP YOU SAFE?
Health Mates has a COVID Safety Plan in place and is registered with the NSW Government as a COVID Safe Business. We will also be adhering to the current NSW Public Health Orders.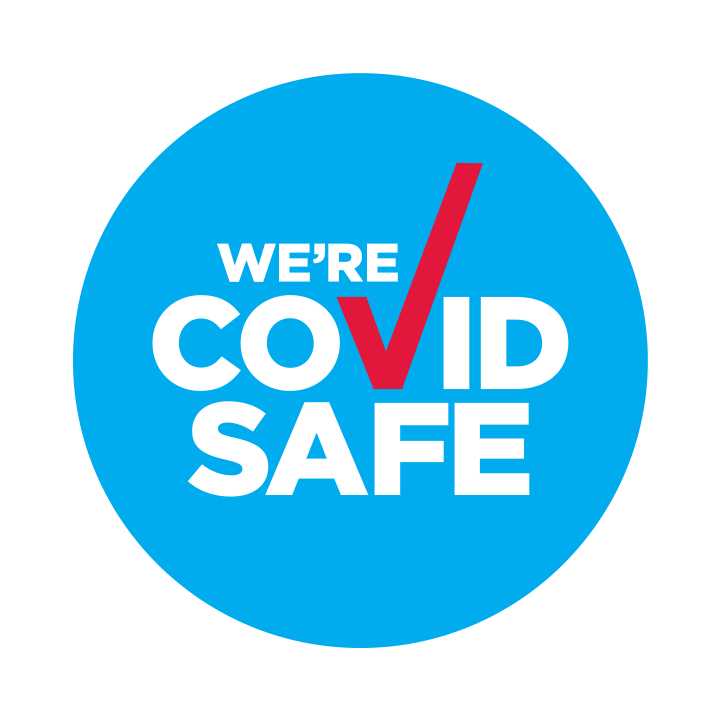 The health and safety of our members and staff is a high priority, so we have implemented the following measures to ensure this:
Our team will be ensuring our safety plan and current public health orders are being followed and focus on social distancing, hygiene, cleaning and accurate record keeping for contact tracing purposes.
Thorough regular cleaning/sanitation of all equipment and high-touch points by both professional cleaners and staff.
No shared equipment unless sanitised between use.
Hygiene stations, including alcohol based hand sanitiser, disinfectant wipes and sanitation spray is available at the entry, on the main floor and in our studios.
Social distancing and personal hygiene reminder notices throughout the facility.
Periodic verbal announcements and additional signage serving as reminders about social distancing and good hygiene practises.
Our saunas limited to one person at a time and reservation required.
We encourage cash free purchases at reception.
Allowing additional time between scheduled classes to allow for sanitisation and improved social distancing when entering/exiting the studios.
A booking system for classes to ensure we adhere to the maximum numbers and can adjust these promptly should restrictions change.
Our air-conditioning system provides suitable ventilation and is under an on-going maintenance contract to ensure its upkeep and effective operation.
All staff have undertaken Australian Government Infection Control training.
LET'S KEEP EACH OTHER SAFE
We're all about community, so please be considerate of your fellow members and the Health Mates team – let's keep everyone safe.
Please follow these guidelines:
Do not attend if you feel unwell, have a sore throat, cough, fever, shortness of breath or any other COVID-19 symptoms. We will ask you to leave if you present with symptoms.
Use the hand sanitiser stations upon entry/exit.
Present your QR scan upon arrival to Revesby Workers' Club.
Have your attendance recorded by swiping your RWC card upon arrival and class booking acknowledged by staff.
Always use a towel on equipment. No towel = no workout!
Wipe down all equipment before and after use using the disinfectant wipes provided. The studios will also have hygiene stations available for your use.
Adhere to the 1.5m social distancing measures where possible and avoid congregating.
Lockers will be available, however we strongly recommend you use the wipes provided to clean the locker pre and post use and leave your valuables at home.
We strongly encourage you to shower and change at home where possible.
We encourage you to bring your own mat if attending classes.
Please respect our team members who will be enforcing these procedures to protect everyone's safety.
KEEPING OUR STAFF SAFE
All of our team have completed the Australian Government Infection Control training and COVID specific workplace inductions.
Our team have been supplied with personal protective equipment, cleaning tools and additional sanitation protocols to keep both them and you safe.
Please respect staff instructions in regards to safety measures as it is in the best interest of everyone who attends Health Mates