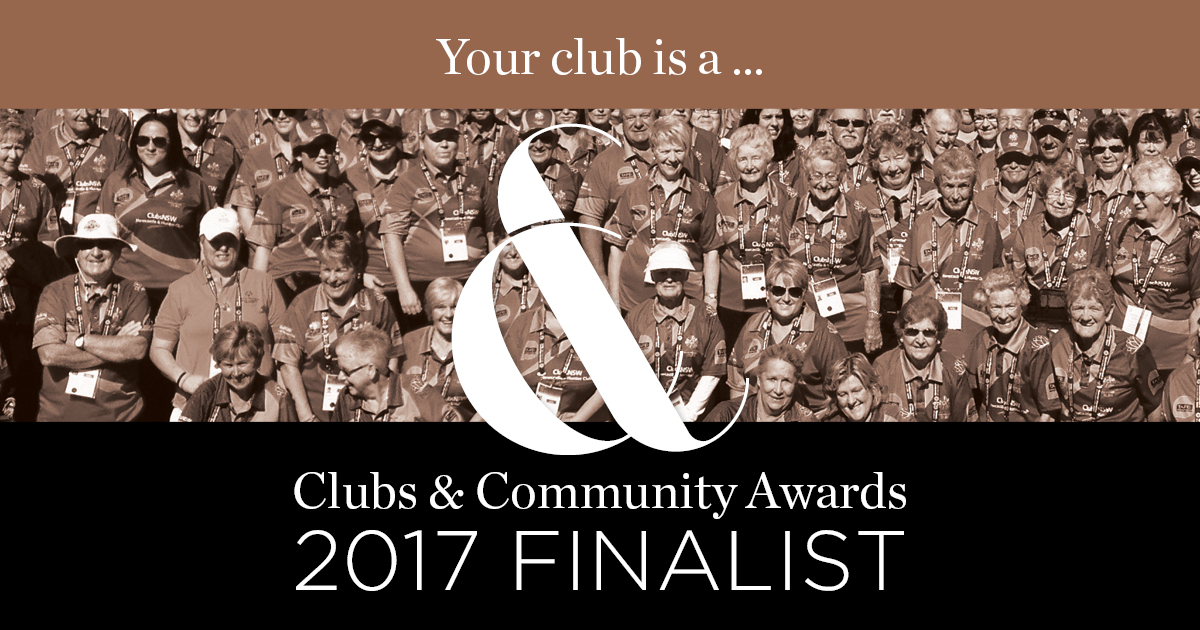 Revesby Workers' Club has been nominated as a Finalist in the Clubs and Community Awards five times in four different categories in 2017.
Clubs in collaboration – For our ongoing support of Bankstown City Aged Care.
Disability, Welfare & Social Inclusion – We are nominated twice in this category, firstly for Season Of Giving, this nomination is for providing sensory Santa photo sessions, which provide opportunities for children on the Autism Spectrum and those with intellectual disabilities to visit Santa in a low noise and low stress environment. Many children with special needs find it difficult and distressing at this time of the year when surrounded by excessive noise and crowds to engage appropriately in Christmas activities in shopping centres and other locations. Providing a calm and quiet atmosphere in which to visit Santa allows these children the best possible opportunity to celebrate Christmas. Secondly for our Iconic Partnership, whereby Revesby Workers Club has teamed up with Icon Cancer Centre to provide much needed oncology support in the local area.
Education – For our ongoing support of local education.
Health & Wellbeing – Our Health Mates Fitness Centre, providing fitness for all ages.
We are extremely excited in being nominated as a finalist in these awards, as we strive for excellence in our vision, innovation & passion for the community at large. The awards dinner will be held on Sunday 15 October 2017, and although we are excited and pleased by our nominations, it is the outcomes of the hard work and dedication that that are the true awards.