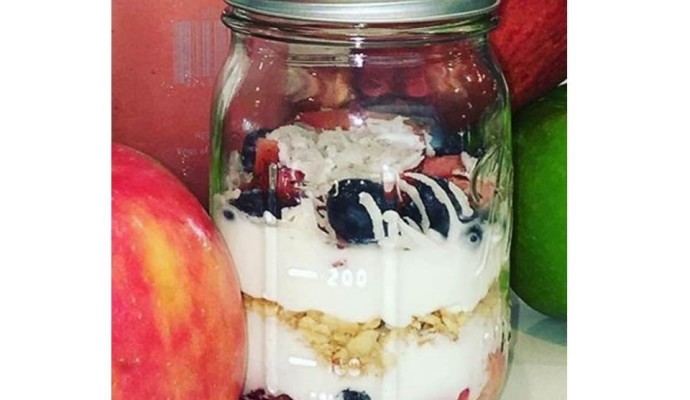 Amber's breakfast trifle
We've had many rave reviews about Amber's trifle from our Breast Cancer breakie last month, so we thought we'd share her recipe with you. Perfect for a Christmas breakie, whether it be in a single serve mason jar or a large trifle bowl. Enjoy!
YOU'LL NEED:
Yoplait Greek style vanilla yogurt
Carmen's Classic Fruit & Nut Muesli
Coles frozen mixed berries
Canned peach slices
Moist coconut flakes
HOW TO MAKE IT:
1) Layer peaches, then add a layer of yogurt and muesli. Do this multiple times to fill your jar or bowl.
2) Sprinkle with coconut and berries.
3) Refrigerate over night so the muesli softens and the berries defrost and their juice starts to run.