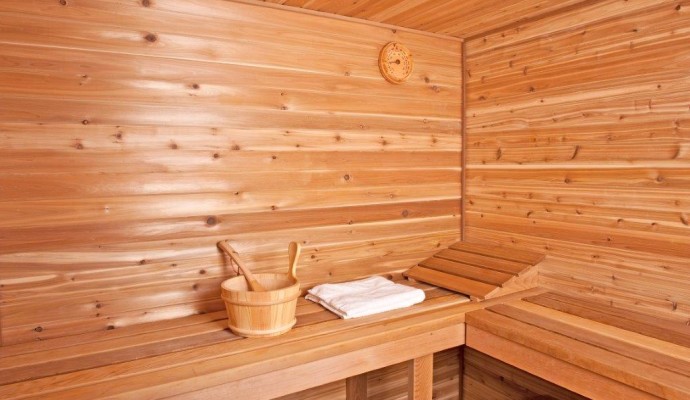 Sauna do's & don'ts!
The sauna is a great place to relax and unwind, especially after a gym session. To get the most out of your sauna and remain safe we recommend:
If you have a heart condition or are pregnant do not use the sauna!
If you have high blood pressure, diabetes or are over the age of 70 speak to your doctor before using the sauna. Staff may ask for a doctor's letter if they believe the sauna is contraindicated for you.
Wear swimmers with thongs, and sit on a towel at all times.
Take a bottle of water with you so you can remain hydrated at all times.
Have a cool shower before entering the sauna to help maintain your core temperature during your session.
Sit in the sauna for a maximum of 10 minutes at a time. After 10 minutes have a cool shower to lower your temperature. You can do this safely up to 3 times as per the Sauna Guidelines.
Dry off after your showers. Slippery floors are a danger to you and other members.
Do not pour water on the elements. Sauna's do not require water like steam rooms do!
Do not use mobile phones in the sauna. They can explode and cause injury to yourself and others.
We have emergency push buttons located in the sauna. Please use this is you feel unwell or dizzy. Staff will come to your assistance.
See the front of the sauna or ask one of our team for instructions on how to use the sauna.