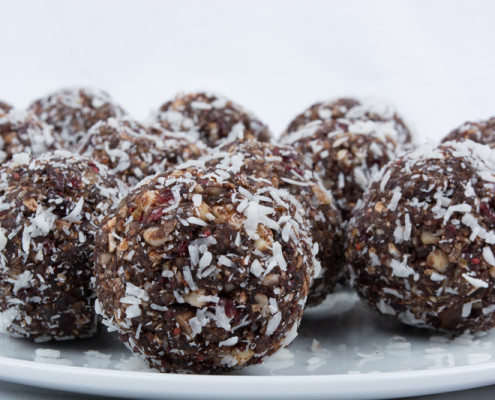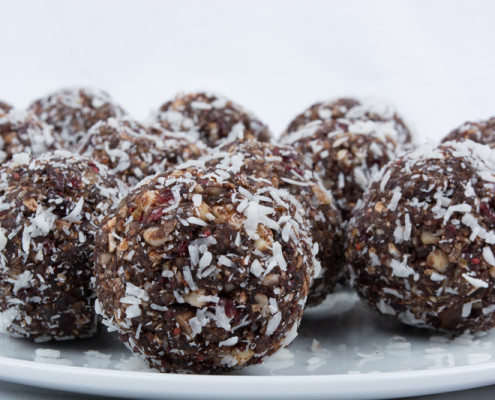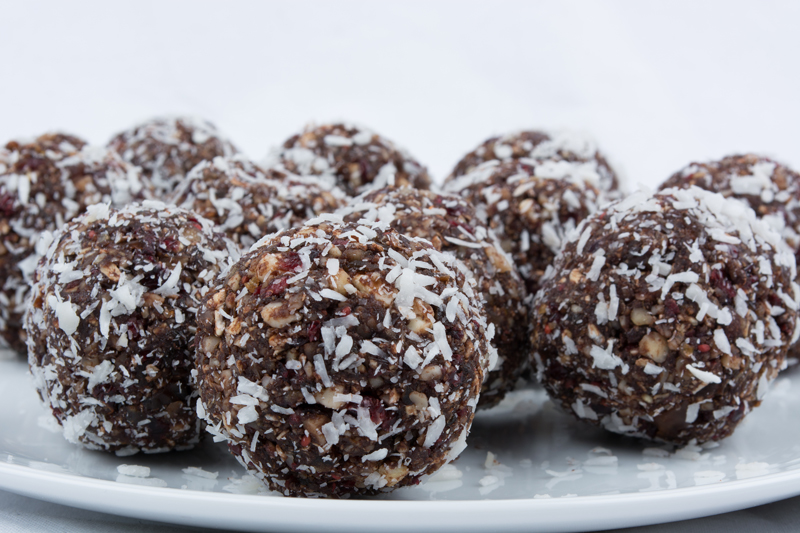 Easter is a time when the shops are filled with chocolate. Easter bunnies, Easter eggs, blocks of chocolate… it's everywhere! But that doesn't mean your stomach needs to be filled with chocolate too!
Instead of over indulging in commercial chocolate that is high in refined sugars and unhealthy fats, try this healthy chocolate bliss ball recipe. It's incredibly nutritious, refined sugar free and taste amazing. It's perfect for you, the kids, the family, everyone!
INGREDIENTS
1 cup walnuts, chopped
1 cup deseeded dates, chopped
1/2 cup desiccated coconut
1 tbs coconut oil
1 teaspoon vanilla extract
1 tbs raw cacao
METHOD
Place ingredients into your blender or food processor in the order listed in the ingredients list and blend until combined.
Roll into small balls.
Enjoy.