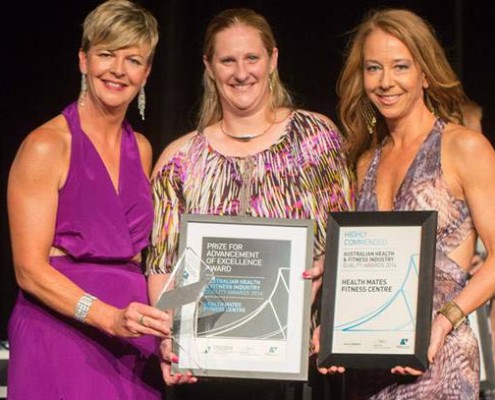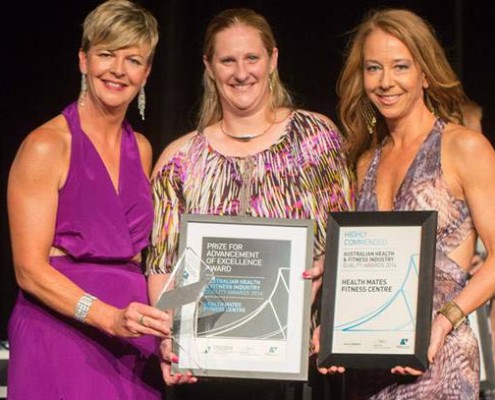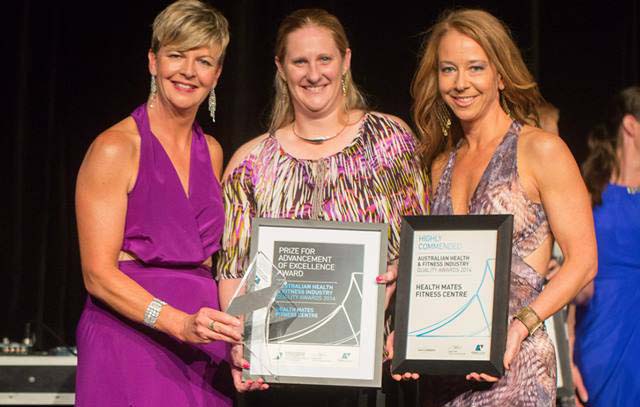 Not only did we strike GOLD for the third year in a row, we took out the Prize For Advancement of Excellence, the highest accolade in the Australian Fitness Industry.
The Australian Health and Fitness Industry Awards are presented annually, recognising and celebrating industry excellence.
Each centre is assessed on predetermined qualitative and quantitative criteria, then awarded Gold, Silver, Bronze, or no award based on their scores. 77 centres this year made the award role.
Health Mates are proud to have been awarded Gold Status for the third year running. This means that we are at the top of our industry in terms of culture, service, facilities, programs offered, as well as workforce management and health and safety for staff and members alike.
Once a centre is awarded Gold Status at least twice in a row they are then in the running to take out the most coveted award in Australia, the Prize For Advancement of Excellence. This accolade goes to the centre that has far surpassed their previous scores, by lifting the bar on their business standards as a whole.
With a score of 96% Health Mates has taken out the Prize For Advancement of Excellence for 2014, becoming the best fitness centre in Australia!
To our members, thank you for helping us to become the best of the best. It's your patronage, feedback and ongoing support that allow us to continue to grow.