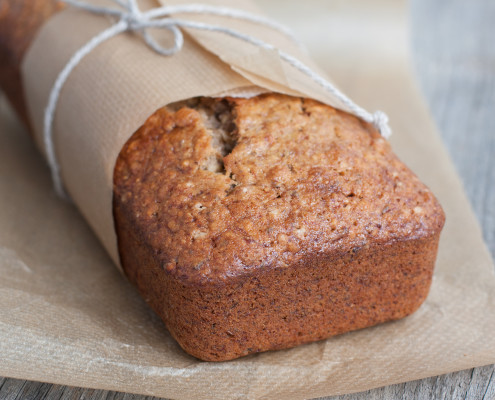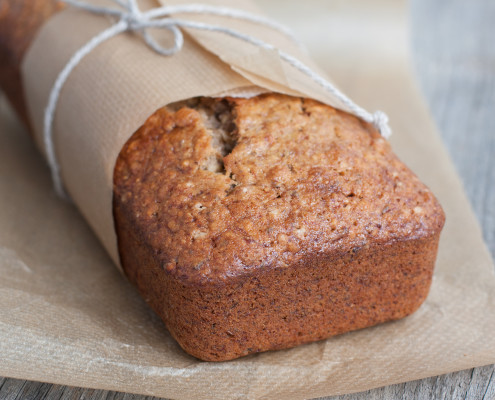 Ingredients
3/4 teaspoon of baking soda
3/4 teaspoon baking powder
1 teaspoon cinnamon
1/4 teaspoon nutmeg
1 cup of almond flour (almond meal)
2 tablespoons melted coconut oil
2 large eggs
2 very ripe medium to large bananas, mashed
1/4 cup of maple syrup
1 teaspoon pure vanilla extract
Method
Preheat oven to 350 degrees
Line 9 x 5 inch loaf pan with parchment/baking paper.
In a medium bowl, whisk together baking soda, baking powder, cinnamon, nutmeg and flour.
In a separate small bowl, mix together coconut oil, eggs, bananas, maple syrup and vanilla until very well combined.
Add wet ingredients to the dry and gently mix together until combined. Do not over mix.
Pour batter in prepared pan and bake for 45-55 minutes or until set in the centre and a toothpick comes out clean. Let cool in pan for about 15-20 minutes before removing to a wire rack to cool completely.
Recipe by Raquel Sbrana – Personal Training Coordinator