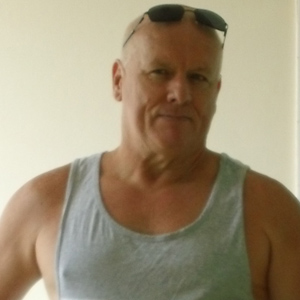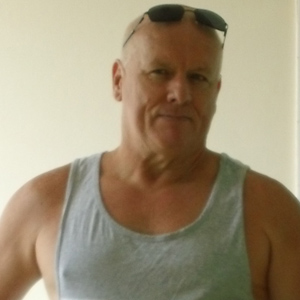 Name: Chris Robinson
Member since: 2010
Weight loss to date: 35kgs
Tips: "Embrace exercise and make it part of your routine – it's that simple."
You have been a member of Health Mates for 3.5 years. What lead you to Health Mates?
I was overweight and not really enjoying my life in the body that I had. At the time, I was living in Chipping Norton (there were no 'local' gyms) and a few of my friends were already members of Health Mates, so I decided to check it out. I was really impressed with the equipment, facilities and staff, so I joined!
You train 3-4 time per week and travel approximately 20 minutes to get to us. May would suggest it's "too hard!". What motivates you?
To me it's about incorporating exercise into your weekly lifestyle and making it a routine. When going to the gym becomes a habit, it is not an effort to get there, no matter where you live. To be honest, I now live in Sylvania and I have checked out the local gyms, but nothing comes close to Health Mates and their team.
What is your workout routine?
My routine has changed substantially over the years dependent on my body's needs. When I started I was 120kg and needed to lose a lot of weight. I have chronic knee issues (which require surgery in the coming months) meaning any type of running or knee impact exercise is out of the question. I row, cycle and do weights 3 times a week and have found the rowing and cycling great for weight loss and the variety of weights and exercise machines are idea for toning. I lost about 25kg in the first 3 months, and have gradually lost more weight and increased definition. I currently weigh 85kg.
What results have you achieved?
I have lost 35kg, my blood pressure is now 124/64 and my heart rate sits at 42 beats per minute at rest, I am 54 years old, but I'm as fit as I was when I was 21 playing rugby league.
It was great to see you tackle the Sydney to Wollongong ride in support of multiple sclerosis. What made you take this challenge on?
I used to ride my mountain bike on rare social occasion and I have always wanted to compete in the MS Sydney to Gong ride. Health Mates and Carissa gave me the confidence and a level of fitness to enter in last year's ride. I did the 60kms in just over two hours and raised close to $700. I am now aiming to do the 90kms MS Sydney to Gong ride this November.
What do you like most about coming to Health Mates?
I tried my first Rev class approximately 1.5 years ago and loved it. I now do Rev 4 times a week! The staff are always helpful and keen to assist and I have formed some great friendships with them and with those who I workout with. It's great to come in and see their smiling faces and catch up.
What advice do you have for someone who is thinking about starting to exercise?
If you are unhappy with your state of health and fitness then do something positive to change it. Embrace exercise and make it part of your routine – it's that simple. If you need support and cannot do it alone then Health Mates is your answer. Their professional and caring staff will help you achieve your goals in their state of the art, first class facility. If you need more incentive to get started, remember your loved ones. They want you around for as long as possible!
Chris is our April 2014 Member of the Month.
Read more member testimonials here
If you'd like to nominate our next Member of the Month email your suggestion to raquels@rwc.org.au
There is no guarantee that physical exercise will achieve specific outcomes. Results will vary depending on personal commitment, genetics, nutrition and lifestyle factors.