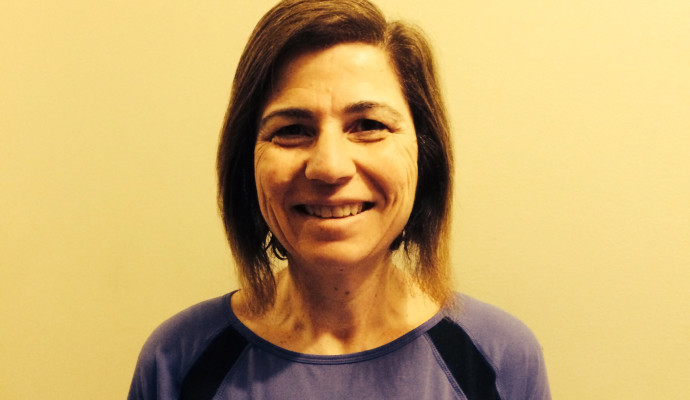 Lyn Biviano becomes healthier by losing 15kg
How long have you been a member of Health Mates?
I joined Health Mates in January 2015.
What inspired you to join?
In 2014 I had made the decision to lose weight and to adopt a healthier lifestyle. My initial focus was on my diet and I started to see some good results on the scales. However, I knew that if I was serious in wanting to achieve my goals then I had to incorporate more regular physical activity and exercise into my life. So I decided to join Health Mates.
What do you focus on with your training?
My initial goals have been around weight loss and improving my general fitness. So I have been focusing primarily on using the cardiovascular equipment, together with some resistance training sessions. Whilst I have followed several programs written by the trainers at Health Mates, I try to continue to challenge myself every visit to do that little bit more!
What is it that inspired you to join?
I joined with the goal of improving both my physical and mental attitude in regards to some health issues that I was having at the time.
What have you achieved so far with your training?
The most visible achievement is that I have lost 15 kilograms (and 25cm) since I joined. This weight loss has really had a positive influence on my life. I feel fitter and stronger and have much more energy to deal with a busy lifestyle.
What are you currently focusing on with your training?
Whilst I continue to do some cardiovascular work, my current program has a stronger emphasis on resistance training. I still have some weight to lose, but my goal now is much more focussed around muscle toning and strengthening.
What are your goals for the future?
I want to continue to be the healthiest person I can be, and know that I can achieve this through continued healthy eating and regular exercise. I feel like I have come a long way since I started and I am able to exercise at a level which I never imagined possible 10 months ago.
What advice would you give to someone in a similar situation as you were?
It can be hard coming to a gym when you believe you are so far from where you want to be fitness wise. I would encourage others to stick with it, as the work you put in will pay off. I also found setting myself some smaller goals to achieve along the way has kept me motivated and helps me remember how far I've come.
Is there someone you'd like to nominate as Member of the Month? We'd love to hear! Email your nomination and why to Raquel; raquels@rwc.org.au
There is no guarantee that physical exercise will achieve specific outcomes. Results will vary depending on personal commitment, genetics, nutrition and lifestyle factors.