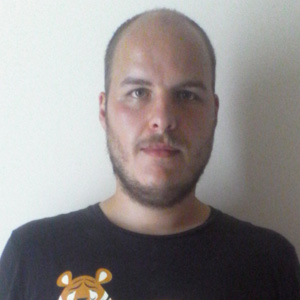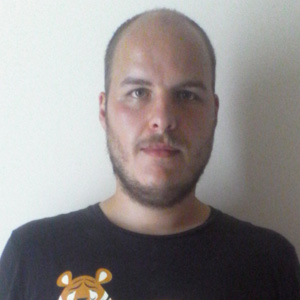 Name: Martin Bruns
Member since: 2014 (1 year)
Reason for joining: Martin had reached a plateau in his own weight loss attempts
Top tip: Find something that reminds you why you want/need to persist and not give up.
HOW LONG HAVE YOU BEEN A MEMBER OF HEALTH MATES?
I have been now a member of Health Mates for approximately a year.
WHAT INSPIRED YOU TO JOIN HEALTH MATES?
I initially joined because my partner convinced me that it would help me to lose weight. I was already running on my own to lose weight but I hit a bit of a plateau. It took her some time to convince me, but when I finally agreed, Health Mates helped me a lot to continue my weight loss. I was intimidated at first since I have never been to a gym but it was very welcoming.
Now I need to lose 8 more kilograms before April because we are getting married. That being reason enough, we also have a bet going on about our last name: If I make it to 90kg before the wedding, she takes my last name, otherwise we will have a run-off about it.
WHAT HAVE YOU PARTICIPATED IN AT HEALTH MATES?
So far I have taken part in the rowing competition this February and I have been to some Yoga classes just to try. The trainers have made workout plans for my resistance and cardio exercises and I get my measurements taken after the end of each plan.
WHAT HAVE YOU ACHIEVED SO FAR, AND HOW HAS IT CHANGED YOUR LIFE?
I started this journey 3 years ago at 149kgs losing 30kgs. I then joined Health Mates losing a further 21kgs (51kgs in total). I am much fitter and every day is not only more enjoyable, but I also have much more energy to do things after work with my partner. My health problems (high blood pressure, pancreatitis) vanished with every kilo I lost. Exercising is now a very important part of my life, not only because of my weight loss and the additional energy but also because it helps me as an anchor in my everyday-life.
Before starting to lose weight, I had also been smoking for 11 years, I quit at the same time I started to lose weight. Exercising made it a lot easier to forget about smoking.
WHAT ARE YOUR GOALS FOR THE FUTURE?
My goals for the future are to get down to 90 by April and to never ever let that go back up again. I want to maintain my fitness and healthy weight by taking the time every day to exercise.
Ultimately I would like to run in a marathon one day but for this year my goals are:
Running 10Km within an hour
Participate in the City to Surf with my partner later this year
WHAT ADVICE CAN YOU GIVE SOMEONE WHO IS IN A SIMILAR POSITION AS YOU WERE?
My advice to somebody in a similar starting position would be to not let bad days get to you too much. Although that is easier said than done, it helped a lot to focus on the good things to come when you finally reach your goals.
I also tried to make tiny steps, so instead of focussing on getting down to 100 from 149, I tried steps of 5 Kg or 3 Kg, and after every "win" do something nice, like go to the movies. When I had rougher periods where I didn't seem to achieve any weight loss at all over a longer time, I tried to change things up a bit, a new program, or a some new machines, maybe have a look at your daily diet and see what you could mix up there and cut some corners. But most importantly, find something that reminds you why you want/need to persist and not give up.
If you'd like to nominate our next Member of the Month email your suggestion to raquels@rwc.org.au
There is no guarantee that physical exercise will achieve specific outcomes. Results will vary depending on personal commitment, genetics, nutrition and lifestyle factors.