Members Of The Month – Robert & Sue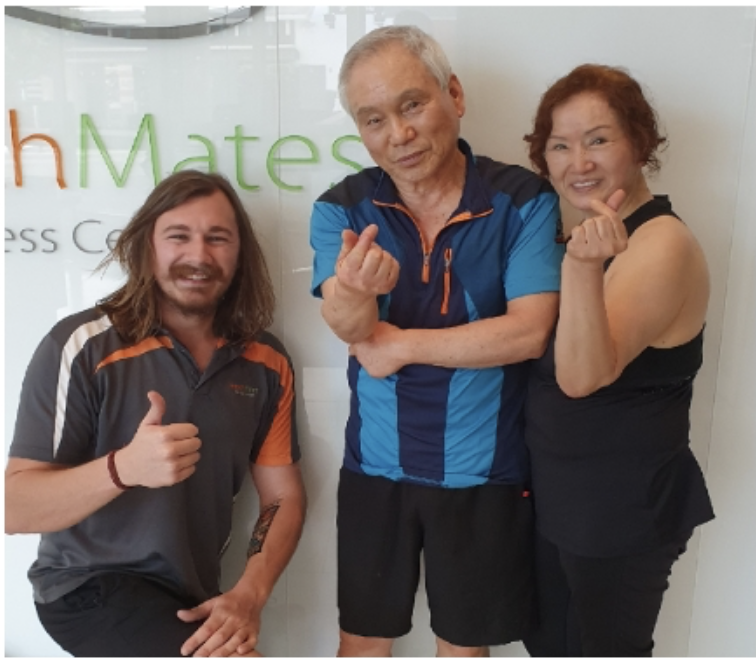 What inspired you to join Health Mates?
Our doctor suggested more exercise, so we started looking around for the right gym. We checked out a few places but none of them seemed right. Our daughter suggested Health Mates so we came down to check it out; we found it to be bigger, cleaner, had fresh air, a good atmosphere and smelt good. Coming here makes us happy.
What's your current exercise routine?
We always do one hour of swimming first thing every morning (because that's when the water is cleanest), then we come to Health Mates where we do 1 – 2 hours of at the gym. We do two 1 hour buddy personal training sessions a week with Jesse. He puts us through a routine mixed of weights and cardiovascular exercise.
What inspired you to get the help of a Personal Trainer?
We wanted to understand how to train properly with correct technique and to be challenged. We love Jesse's sessions and his teaching style. We are now stronger than ever. Each day our bodies feel good and relaxed, plus getting up our staircase has become easy.
What are your future goals?
We want to remain healthy and age gracefully (FYI: Robert is 76 and Sue is 74). When the world returns to normal we would like to continue travelling the world 2 – 3 times a year and not be restricted by our bodies.
What would you say to someone who is considering to start exercising?
Just start and be consistent. Don't be scared and don't worry about what other people think. We all start somewhere.
Robert, you have some valuable words of wisdom, what are they?
Always smile, be happy & never stop laughing.