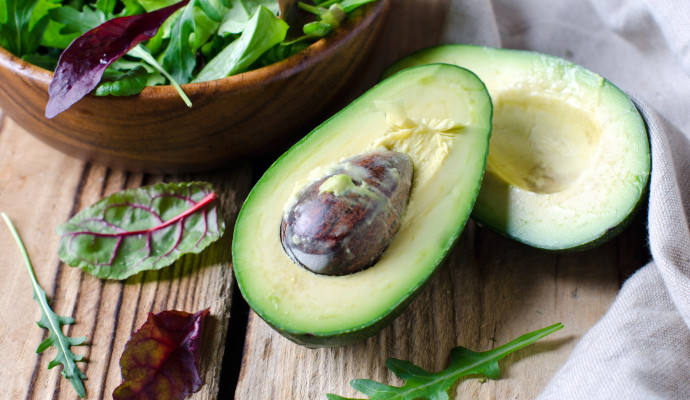 Avocados are in season and cheap to buy right now, so we thought we'd give you a simple recipe for lunch or a light dinner that's quick, plus packed with nourishing vegi's. Avocados contain healthy fats and help you to feel full for longer. They are also a great source of potassium, fibre, folate and vitamins C, E and K. This recipe includes cannellini beans. All beans are considered low GI (Glycemic index), but with a GI score of 31, cannellini beans are clearly one of the least glycemic beans. In contrast to high glycemic foods, low GI foods metabolise slowly, and provide steady energy for hours following their consumption. Cannellini beans are also an awesome source of protein, fibre and antioxidants.
TUNA AND AVOCADO SALAD
10 minutes to prepare
Ingredients
315g can tuna in spring water, drained
300g can cannellini or butter beans, drained
1 tomato, chopped
1 avocado, skin and pip removed and chopped
Dressing
Juice of ½ lemon
1 teaspoon grated lemon rind
1 tablespoon chopped basil
2 tablespoons low fat natural yoghurt
Freshly ground or cracked black pepper, to taste
Method
In a bowl lightly mix tuna, beans, tomato and avocado. In a small bowl mix all dressing ingredients together and pour over tuna mixture. Enjoy!
Serves 4 
NUTRITION INFORMATION

 

Quantity per serving

Quantity per 100g

Energy

1074.28kj (257 cal)

461.06kj (110 cal)

Protein

22.63g

9.72g

Fat

6.95g

2.99g

– saturated

1.96g

0.84g

Carbohydrate

10.83g

4.65g

– sugars

3.18g

1.36g

Fibre

6.41g

2.75g

Sodium

567.03mg

243.36mg