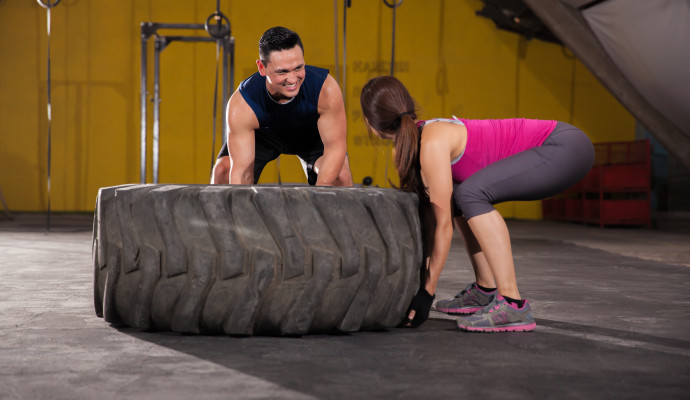 Summer is now officially around the corner, so it's time to jump into healthier eating habits! Here are 10 simple suggestions to get you started:
1. NEVER MISS BREAKFAST
Breakfast is the most important meal of the day, giving you energy to perform normal tasks and stops hunger pangs. Get your metabolism fired up for the day with a healthy meal and break the fast from last night's dinner.
2. GET IT OUT OF THE CUPBOARD
You can't eat something that's not there! If you have snacks or food in the cupboard that you know are your weakness throw them out and don't replace them! That way they become harder to obtain and you are unlikely to make the trip to the shops just for them.
3. REACH FOR THE TAP
Reach for the tap before you reach for the fridge. Hunger can be a sign of thirst and dehydration. Have a glass of water, wait for a few minutes then decide if you are genuinely hungry.
4. EAT THE RAINBOW
We all know that eating greens are good for you, but what about all the other coloured vegies and fruits out there? Carrots, beetroots, blueberries, squash, rockmelon, the more colours you have in your diet the more antioxidants, fibre and vitamins you are adding. So have a look in the shopping basket next time you grab your fruit & veggies; how colourful does it look?
5. SHINE IN THE SUN
Vitamin D is essential for your body to process nutrients such as calcium – which is particularly important for bone and joint health as we age. Vitamin D is produced in our bodies when we expose ourselves to sunlight and can be particularly lacking in the winter months. Try to allow your arms and legs to see the sun for 15 minutes a day, either early in the morning or late afternoon to avoid the risk of skin cancer.
6. SLEEP
Sleep is your body and brain's chance to recover and recharge. When you are fatigued your body looks for alternate ways to get energy – one of these ways is to start craving excess food and sugar. To ensure you get a good quality sleep, avoid large meals 1 hour before sleep, make your room as dark as possible and turn your phone onto aeroplane or 'do not disturb' mode whilst you're sleeping.
7. REFUEL AFTER TRAINING
When you are exercising (any type of exercise) you are using muscles. These muscles go through micro tears and need to be repaired somehow. They look for proteins in your blood supply (not the fat on your toosh!) to repair these micro tears. Proteins rich food and drinks are a good source of fuel for your muscles.
8. STIMUATE YOUR SENSES ANOTHER WAY
Taste is a sense and the motion of chewing is a mechanical sensation that can actually reduce stress and improve concentration in many people. If you tend to be a stress / bored eater and want to reduce how much you snack during the day then try chewing gum, using scented candles or exercise even if just for a few minutes.
9. HAVE A SMART GOAL
Whether your goal is to lose weight, gain muscle or increase fibre into your diet make it a SMART goal; Specific, Measurable, Attainable, Realistic and have a set Time for it to be achieved by. Writing down your SMART goal and planning how you will achieve it will increase your chances of reaching that goal.
10. STEP AWAY FROM GOOGLE
Dr Google is 85% of the time… WRONG! He doesn't know you, your ambitions, your body metrics, the number of kids you have, the demands of your job, or what your favourite pair of jeans look like. The problem with the internet is that anyone can post their opinions, newest diet fad or "expert advice" and they are very good at making you believe what they want you to.
WIN a 30 Minute Massage valued at $47

Answer 5 True or False questions and place your completed quiz in our feedback box by 25 October 2015 for your chance to win.