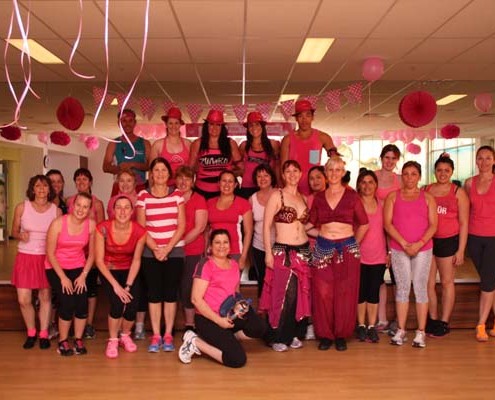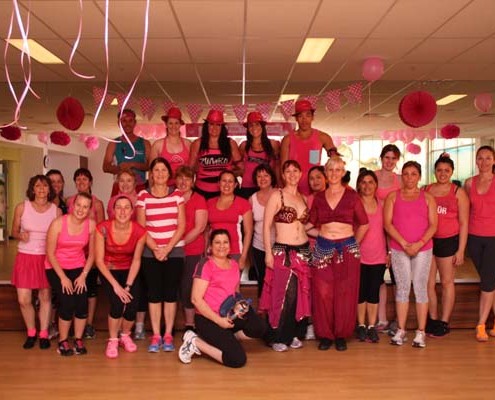 Thank you to Belinda, Sonny, Katrina & Carissa for giving up their night to help raise much needed funds for the National Breast Cancer Foundation.
Our Zumba Party in Pink was a huge hit! We kickstarted with just over 30 people and we danced the night away.
The room was glowing pink and everyone who attended got into the theme by dressing for the occasion. Smiles were beaming from ear to ear, the energy was high and it felt that the 1.5hrs just flew.
Zumba Party in Pink over for another year. We Raised $320 on the night from attendance.
Awesome effort!