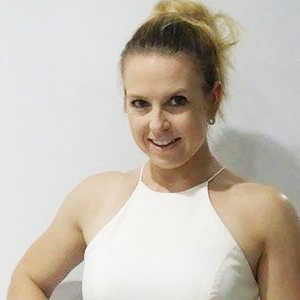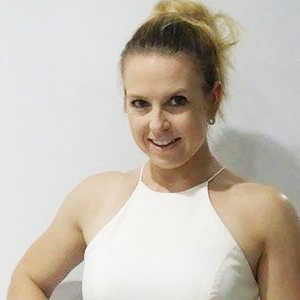 MEMBER OF THE MONTH
Name: Erica Wren
Top tip: "If you feel like quitting, think about why you started."
WHAT INSPIRED YOU TO JOIN HEALTH MATES?
I didn't feel comfortable at my previous gym. Health Mates had a nice warm welcoming feel, it felt like a new family; I loved the atmosphere.
WHAT HAVE YOU PARTICIPATED IN AT HEALTH MATES?
I have participated in a couple of Mega Marathons, boot camp, small group Personal Training sessions with the amazing Sonny, on the rare occasion a Wednesday night Zumba class, weekly boxing and cycle classes. I also attended the Black and Gold Xmas party a few years ago.
WHAT HAVE YOU ACHIEVED SO FAR, AND HOW HAS IT CHANGED YOUR LIFE?
In 2008 I decided I wanted to try modelling, I was told I needed to lose 10kg or gain weight and become a plus size model. I decided I wanted to try and lose the 10kg. I knew I loved the gym but I didn't know what to do or eat to achieve my goal. I did hours of cardio and was afraid to use heavy weights because at the time I thought if I used heavy weights I'd look bulky and less feminine. So over time naturally my body put on body fat.
In January 2014, I was at the lowest point in my life. Weighing in at 68kg and 33% body fat, I had never been that big. To others I looked fine but to me personally I was depressed, self-conscious with low self-esteem and was worried that I was going to become bigger overtime. On my birthday last year I thought, I can complain about how unhappy I was with my body, continue to flick through all the inspirational fitness chick pictures and wish I looked like that or I can do something about it. That morning everything changed, Australian Sports Nutrition were having their first ever National Body Transformation Challenge. I decided I would give it ago. With my competitive and addictive personality I threw everything I had into it. Over the 10 weeks, I learnt how to train for a fit toned body, I researched the correct foods to eat and lost 10kg, 10% body fat and my love for competitive fitness grew. I won 2nd at the Miranda store and top 25 female in the country.
From there I decided to push my body further and enter my first bodybuilding bikini comp. I had 12 months to prep (normally most competitors do it in 12 weeks) I found a coach who gave me a training program so I trained myself and also introduced  an eating plan. I am now the leanest I've ever been, confident within myself and love the fitness industry. I am now in the process of becoming a Personal Trainer to help other  females regain confidence and to become the best they can be.
WHAT ADVICE CAN YOU GIVE SOMEONE WHO IS IN A SIMILAR POSITION AS YOU WERE?
I can¹t stress enough how important your diet is if you are try to achieve a fitness or health goal. Getting the body you want requires determination, commitment and consistency. I found preparing my meals throughout the week helped with cravings and binge eating; you can eat the foods you love but just in moderation. To make others feel better I had Coke Zero, Skinny Cow Ice creams and other yummy foods while I was losing Body Fat. Don't be afraid to try something new. As most people I work full time and I also study but I make time to prepare my food and exercises.
Read more Member success stories
If you'd like to nominate our next Member of the Month email your suggestion to raquels@rwc.org.au
There is no guarantee that physical exercise will achieve specific outcomes. Results will vary depending on personal commitment, genetics, nutrition and lifestyle factors.