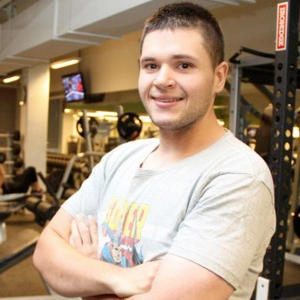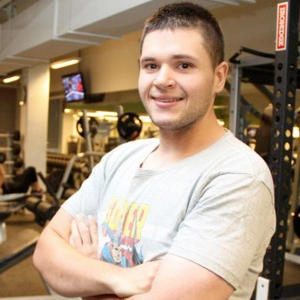 NAME: Levi Murphy
AGE: 23
MEMBER SINCE: April 2012
STARTING WEIGHT: 157kg
GOAL: To reach 80kgs and maintain 12% body fat.
PROGRESS TO DATE: Levi has lost 72kgs in 18 months and is down to 17% body fat.
TYPES OF TRAINING: Cardiovascular, weights and circuit training 4 times per week as a minimum.
TIP: Work your butts off!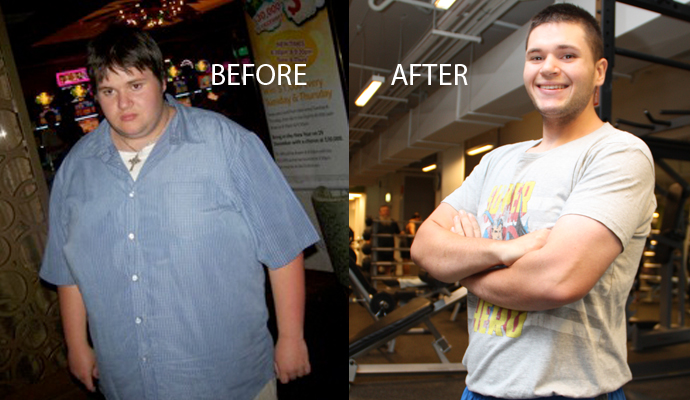 Meet Levi Murphy, our latest Member of the month and a true inspiration!
What or who inspired you to get started at Health Mates?
I lost some close family members at the start of 2013, and realised i was throwing my life away, it might sound cliche' but life really is too short!
Adam has been the main man in keeping me on track with my training, I was introduced to crossfit and circuit training and watching these athletes at there pinnacle inspired me to get to mine!
What activities have you participated in at Health Mates?
The weightloss competition last year where I lost 13kgs in 12weeks and the current 500 for the Fight comp.
What have you achieved so far with your training at Health Mates and how has this changed your life?
I started at Health Mates at an enormous  157kgs. With the help from staff (especially Adam who has been there since day 1!) I trained every single chance I had (most people will attest to seeing me in the gym morning and nights on my days off!). Being a chef by trade it's always been a tough mental struggle to eat correctly but I've managed to maintain my strict eating habits for 18+ months. The hardest thing about losing weight is the constant mental struggle your mind has with your stomach! I'm currently weighing in at 85kgs and around 17% bodyfat. No that's not a typo.  I've lost 72kgs in 18months, without the use of drugs or dietary supplements and 'fad diets'  – just pure blood, sweat and tears!
My life has changed dramatically, not only am I fitter and healthier than ever, but my self confidence and my self image has increased greatly.
What are your goals going forward from now?
I'm extremely close to getting to my ideal bodyweight, so I'd like to see myself at sub 80kgs. I'm striving to get to a body fat percentage of around 12% and maintain it.
My totally unrealistic goal I set at the start of my training in April 2012 was to get to 110kgs, now I've smashed that out of the park. My goal now is to become the fittest and healthiest I can possibly get.
What advice would you give to someone wishing to embark on the same journey you are on?
You need to be mentally tough to undertake such dramatic changes with your body. There is literally nothing but those extra kilos to lose and every other aspect of life to gain. If you have a bad day, dont kick yourself. It happens to everyone. Just make sure you keep improving every day, even if it's little changes, you will start seeing results!
If you ever need any advice feel free to come and talk to me at the gym and I'd be more than happy to talk to you! Dont ask me for 'tricks' though because there aren't any! Work your butts off!
Levi is our November 2013 Member of the Month.
Read more member testimonials here
If you'd like to nominate our next Member of the Month email your suggestion to raquels@rwc.org.au
There is no guarantee that physical exercise will achieve specific outcomes. Results will vary depending on personal commitment, genetics, nutrition and lifestyle factors.