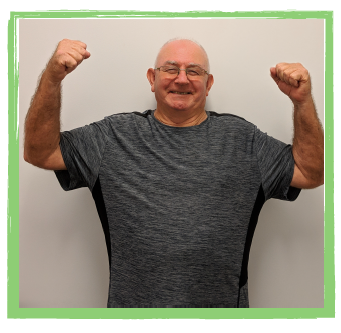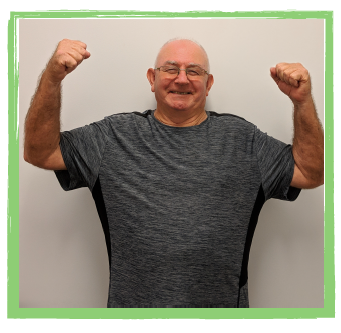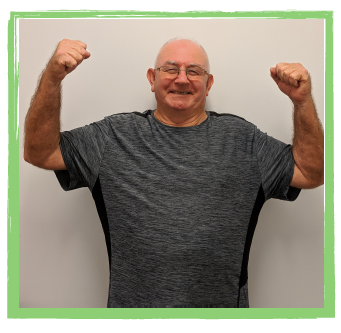 How long have you been a member of Health Mates and what inspired you to join?
I have been a member of Health Mates for six months now. I've never walked into a gym before then, but knew with my heart condition, bladder cancer and diabetes it was time to lose some extra weight and focus more on my health. I tried exercising at home and walking around the block but couldn't find the motivation, that's when I decided to join Health Mates.
Why is this so important to you?
Joining Health Mates and getting my health on track is so important to me because of my gorgeous grandchildren. After my daughter passed away, I decided to make it my life goal to live long enough to
see my grand kids on their 18th birthdays; they are currently aged 8 and 6.
What is your training routine?
My training routine is based on my program I had written up by the trainers. I come in three days per week and do four different elements of strength training with weights and then three different elements
of cardio exercises.
What have you achieved from this and how has it changed your life?
Not only have I lost 3kg, I have also managed to control my bladder cancer without chemo, help control my diabetes and heart condition, and be given an all clear bill of health by the doctor. I have also enjoyed experiencing the social aspects and gained many new friends from attending Health Mates. It was through talking to them and the trainers that I learnt about all the benefits of strengthening your muscles as you get older and how practicing your balancing exercises can act as prevention in the future.
What are your goals for the future?
My goals for the future would be to lose more weight, gain enough balance to exercise on the treadmill more regularly and last, but not least, get to see my grand kids make it to their 18th birthdays.
What advice would you give to someone who is thinking about starting exercise?
Just give it a go! Even if you have never been to a gym before, go in, ask questions and let the experts help you with a training program.