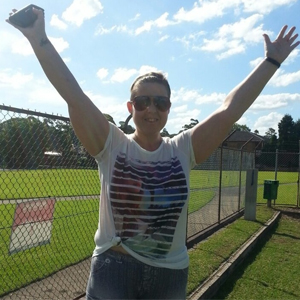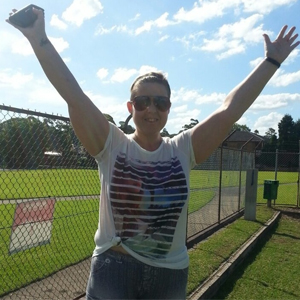 Name: Susan Byrne
Member since: August 2013
Tip: "Don't let fear hold you back."
Susan joined Health Mates 9 months ago and believes it's been one of the best decisions she has ever made. Susan shares powerful insights into how she beat her fear of joining a gym and how it's impacted her personally. We admire you Susan and love your new lease on life!
What was it that inspired you to join?
I have been overweight my entire life and have always struggled to lose weight and keep it off.  I knew I   needed to get over my fear of joining a gym so I started doing some research on the gyms in my area. When I discovered Health Mates and read about all the classes they had to offer I decided I would give it a go. I felt it would give me a better chance of staying interested, and not getting bored and giving up, with everything on offer.
How did you feel going into your first class?
I was terrified and convinced I wouldn't last the hour! I was so overweight and unfit, plus my confidence was really low.
How has this changed?
It has changed in every way! I absolutely love the classes and do 10 different classes during the week.
How has your outlook on exercise changed?
I now see training as part of my life and I really enjoy it. I realised pretty quickly that I needed to change my mindset if I wanted to make a real change to my body.  This was not something I could do for a short while (ie. lose some weight and then go back to my normal life). I needed to make a complete lifestyle change if I wanted real, long term results.
How did it feel completing your first Mega Marathon (3 hour class)?
Not long after I first joined Health Mates they were advertising a Mega Marathon and my first thought was "no way, what crazy person would want to exercise for 3 hours?."  Only a few months later when the Beach Party Mega Marathon was advertised I decided I was going to give it a go, and to my own surprise I lasted the full 3 hours and loved every minute of it. I was one of those crazy people!
What would you say to someone who is hesitant to start exercising?
Don't let fear hold you back. When you are overweight and unfit it can sometimes feel "easier to stay that way" and hide behind your own excuses.  You don't know what you're capable of until you give it a go.
What have you achieved so far?
I am the lightest I have ever been in my entire adult life. I feel fit and strong and have a confidence and feeling of comfort in my own skin which I have never  experienced before. I'm excited about continuing my journey and am determined to keep training and to reach my goal weight; but most importantly maintain it once I get there.  Thank you Health Mates. Your staff, trainers, class instructors and Health Mates members have been amazing. I have been given great advice, support and motivation from you all.
Susan is our May 2014 Member of the Month.
Read more member testimonials here
If you'd like to nominate our next Member of the Month email your suggestion to raquels@rwc.org.au
There is no guarantee that physical exercise will achieve specific outcomes. Results will vary depending on personal commitment, genetics, nutrition and lifestyle factors.