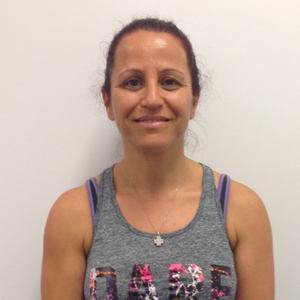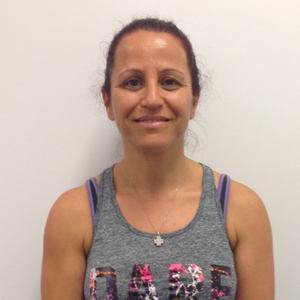 MEMBER OF THE MONTH
Name: Tamena Yarak
Member since: 2005 (10 years)
Top tip: "Make friends here to keep motivated and don't ever be afraid to ask for help."
HOW LONG HAVE YOU BEEN A MEMBER OF HEALTH MATES?
I have been a member of Health Mates since 2005. I love coming to Health Mates for the classes, but also for the friendly staff.
WHAT HAVE YOU PARTICIPATED IN DURING YOUR TIME AT HEALTH MATES?
I attend the morning classes, Small Group Personal Training, as well as one-on-one Personal Training sessions; and have done so for approximately 3 years. I find all of them motivating and I like that I not only get to know the trainers, but they get to know me. They know how hard they can push me whilst at the same time not aggravating any injuries. I took part in the 2012 Weight Loss Challenge and frequent the Dietitian and Massage services.
WHAT KEEPS YOU COMING BACK AFTER 10 YEARS?
Lots of people comment about the friendly person I am and I truly believe that is because of my commitment to training. I am happier and calmer in both my personal and work life. Of late I have been chatting to my trainer about what I can and cannot commit to. Through this open dialogue I have been able to drop a few kilos and feel better in the clothes I wear.
WHAT ARE YOUR FUTURE GOALS?
I want to keep training until I'm in my twilight years, maintaining my fitness and ensuring the endorphins that are released each day continue to give me a happy outlook on life.
WHAT ADVICE CAN YOU GIVE TO OTHERS LOOKING TO START?
Set yourself realistic goals and make sure you come to the gym even on the days you don't feel like it! Make friends here to keep motivated and don't ever be afraid to ask for help.
If you'd like to nominate our next Member of the Month email your suggestion to raquels@rwc.org.au
There is no guarantee that physical exercise will achieve specific outcomes. Results will vary depending on personal commitment, genetics, nutrition and lifestyle factors.