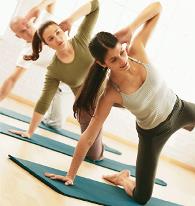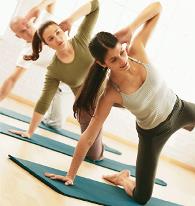 Pilates is an exercise technique that has taken the fitness world by storm over the past few years. From footballers to dancers, many are benefiting, both mentally and physically, from Pilates. So, if you have not given it a go as yet, now is the time to get yourself to one of our classes to experience it for yourself.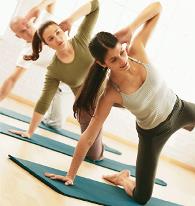 HISTORY
The base Pilates exercises were developed back in the 1940's by Joseph Pilates. He first used the yoga-like moves to rehabilitate World War II soldiers and later modified the exercises for injured dancers. From there the modern day version developed to suit common ailments within the general population.
Pilates involves training your muscles to improve posture and alignment, focusing on your core strength, balance, breathing and mobility.
WHY SHOULD I DO IT?
Pilates encourages you to think about how you perform your daily movements; heightening your body awareness which in turn improves your agility, flexibility and strength. Our body makes compensations for weak muscles, which often leads to instability and injury. For example, if your posture is bad, your hips and lower back will realign themselves accordingly, essentially putting them out of place.
Pilates is great for people with injuries, weak muscles and particularly bad posture because it encourages you to strengthen your problem areas in a relaxed and low impact way. If you would like to have your body working at its optimal level at all times Pilates will help you.
WHAT HAPPENS IN A PILATES CLASS?
At Health Mates we offer Pilates mat classes. The exercises performed are based around simple movements that use gravity and your own body weight to create resistance. Exercises focus on engaging your abdominals, legs, buttocks, back and arm muscles, plus lots of stretching to improve your mobility and posture.
All you are required to bring along is a towel, water, your body and an open mind to learning more about how to move well. Wear lose comfortable clothing and a clean set of feet (as you will be required to remove your shoes). If it is your first time to a class remember to inform your instructor of this and let them know about any injuries your currently have. If you have any back, neck or hip injuries please obtain clearance from your physiotherapist /doctor prior to attending to assure Pilates is the right exercise style for you. If you are pregnant it is also essential that you gain medical clearance prior to  attending and be sure to inform your instructor. All of our instructors are fully qualified to instruct Pilates.
HOW WILL YOU BENEFIT?
Not only will you gain increased muscle tone, strength, flexibility, balance and overall mobility, but you will also find Pilates a great stress relieving class, improving circulation and wellbeing. It is perfect for those of you who appreciate a meditative element in your workout sessions. The class is not aimed at weight loss, however many experience changes in their appearance simply because they now stand taller and more confidently. For those of you who prefer fast pace classes with loud "doof doof" music, still consider giving Pilates a go, even if it is to just learn about some of the alignment principles which will aid you in all other forms of exercise and daily activities.
HOW MUCH DOES IT COST AND WHEN IS IT ON?
The bonus of being a member at Health Mates Fitness Centre is that Pilates classes (and all other group exercise classes) are included in your membership rates. To participate see the reception staff for a ticket; we commence issuing tickets 30 minutes prior to the class commencement time.
Find out more about our Pilates classes
We hold 1 hour Pilates classes at Health Mates:
Monday @ 10:30am and 6pm | Wednesday @ 10.30am and 5:30pm | Friday @ 5.30pm | Sunday @ 9:30am