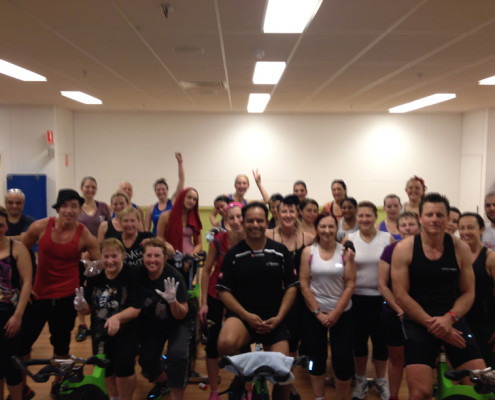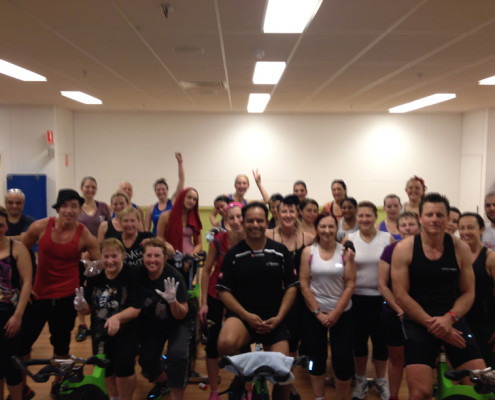 On 19 July, 32 enthusiastic participants started their marathon ride for our Cyclemania 2hr Rev Class. Some had done it before, so knew what they were in for, but for many this was their first time taking on the challenge.
Kylie Minogue (Belinda) kick-started the ride in her amazing outfit, followed by Madonna (Lisa), in an equally impressive outfit, who kept them going in the second phase of the class.
Still 32 people riding strong.
The third quarter was taken by Carissa giving a bit of PRINCE action and the team rode to the finish line with Michael Jackson (Sonny).
We had 29 left riding at the end, with some puddles of sweat as a badge of honour that we all made the 2 hours.
Great effort!
[slideshow_deploy id='2930′]