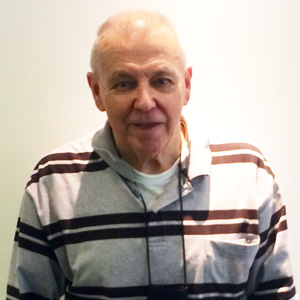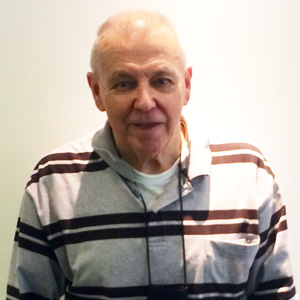 Name: Doug Brown
Reason for joining: To treat early stages of Parkinson's Disease
Tip: "Believe in yourself. don't think it's above your capabilities."
WHAT MADE YOU JOIN HEALTH MATES?
I was recently diagnosed with the early stages of Parkinson's Disease and my doctor advised me that it would be a good idea to regularly exercise. My aim was to increase blood flow, as well as general strength.
WHAT HAVE YOU ACHIEVED SINCE JOINING HEALH MATES? HOW HAS THIS CHANGED YOUR LIFE?
My greatest achievements so far are the things most people take for granted. When I started at Health Mates I wasn't able to tie my own shoe laces, or put on my jacket without assistance. Now I can do both! It's bringing my independence back and I am truly grateful. I have also improved my strength and balance as a result of my training. And now that my circulation has improved, I am finding that I am not constantly cold anymore.
WHAT DO YOU HOPE TO ACHIEVE OVER THE COMING MONTHS?
Over the coming months I would like to keep improving my strength and balance. Whilst there is no cure for Parkinson's, I can help to control it with exercise, and hopefully stop it worsening.
HOW MANY TIMES A WEEK DO YOU TRAIN AT HEALTH MATES AND WHAT TYPE OF TRAINING DO YOU DO WHEN YOU ARE HERE?
At present I train 3 times each week, following my program written by your trainers. I focus mainly on machine weight exercises and balance. The Health Mates team have been so supportive during my time here, enabling me to learn how to exercise effectively. I'm really happy with my progress.
WHAT ADVICE DO YOU HAVE FOR ANYONE ELSE THINKING OF STARTING?
Believe in yourself. Don't think it is above your capabilities!
If you'd like to nominate our next Member of the Month email your suggestion to raquels@rwc.org.au
There is no guarantee that physical exercise will achieve specific outcomes. Results will vary depending on personal commitment, genetics, nutrition and lifestyle factors.