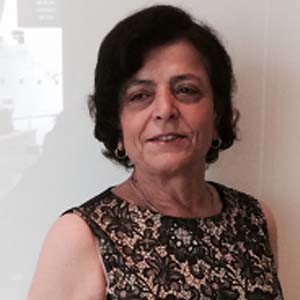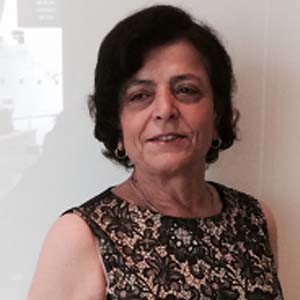 Name: Saada Sandroussi
Member since: 2013
Reason for joining: Doctor's recommendation
Top tip: "You can do it!"
How long have you been a member of Health Mates?
I joined approximately two years ago.
What, or who, inspired you to get started at Health Mates?
As I have gotten older I have put on too much weight. This has lead to some health issues including high blood pressure, high cholesterol, osteoporosis and knee pain. I was informed by my doctor that reducing my weight would help. I also wanted to do it for myself so I would fit into my clothes nicely.
How many times a week do you train at Health Mates and what type of training do you do when you are here?
I am currently training 5-6 days a week, depending on how busy I am. When I first started at Health Mates I would just walk on the treadmill because of my knees. I am now doing intervals (running and walking) for up to 20 minutes at a time. I also use all the different cardio machines as I love them all.
What have you achieved so far with your training at Health Mates and how has this changed your life?
To date I have lost 24 kilograms, have completely come off my blood pressure medication, and I have reduced my cholesterol medication. My doctor is very happy and has told me not to stop or I may have to go back on my blood pressure medication. I no longer get pain in my lower back from my osteoporosis. I also used to get stabbing pains in my knees; as soon as I lost the weight the pain went away and has not come back. I used to get puffed out just walking on the treadmill. Now I am running! I am happy and I feel good about myself.
What are your goals going forward from now?
I would like to lose another 5 kilograms. I also hope to further reduce my cholesterol medications, or possibly even get off them completely. I don't want to stop, I want to maintain my new lifestyle and continue to be fit and healthy.
What advice would you give to someone wishing to embark on the same  journey you are on?
You can do it! You have to zip it and exercise. Everyone can do it as long as you put your mind to it. It does not matter how old you are, age is no barrier!
Read more member testimonials here
If you'd like to nominate our next Member of the Month email your suggestion to raquels@rwc.org.au
There is no guarantee that physical exercise will achieve specific outcomes. Results will vary depending on personal commitment, genetics, nutrition and lifestyle factors.