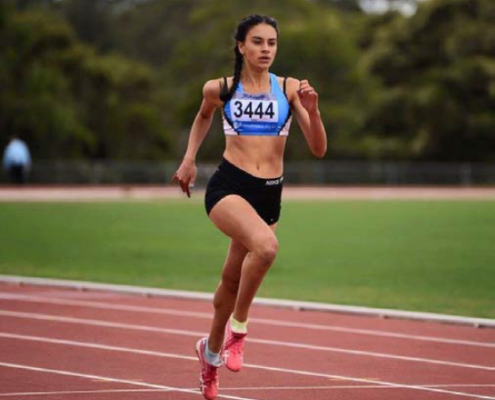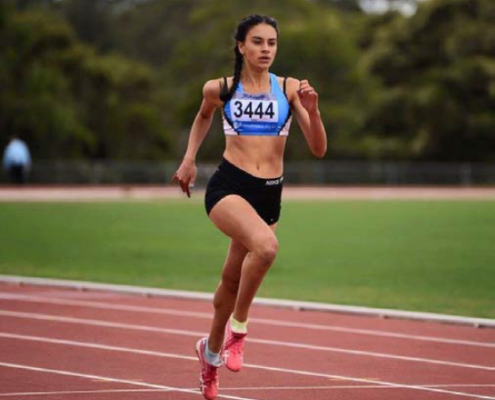 HOW LONG HAVE YOU BEEN A MEMBER OF HEALTH MATES?
I've been a me mbe r here since June 2017
WHAT INSPIRED YOU TO JOIN H EALTH MATES?
I wanted to build strength to complement my sprint training to enhance my athletic performance , so I can put myself in the best possible position to achieve my goals. The same day I joined was the day I fractured my foot, so I had to alter my progress, plus my journey became more focused on rehab and strength.
WHAT HAVE YOU ACHIEVED SO FAR, AND HOW HAS I T CHANGED YOUR LIFE?
My main concentration has been with rehab and building strength, also focusing on my core, utilising the machine weight s and stretching area.
HOW HAS YOUR OUTLOOK ON EXERCISE CHANGED?
As frustrating as injuries are, knowing I can still train while being injured has really helped me physically and emotionally. Health Mates has given me the correct space to do so while focusing on my studies and getting back to competing professionally.
WHAT ARE YOUR GOALS FOR THE FUTURE?
To compete for Australia at a national level , and providing I can maintain my fitness, representing Australia in the Commonwealth and Olympic Games in years ahead in the 400m Sprint and hurdle events.
WHAT ADVICE CAN YOU GIVE SOMEONE WHO IS IN A SIMILAR POSITION AS YOU WERE?
Never give up on yourself or your goal s. If you have a dream, GO GET IT.