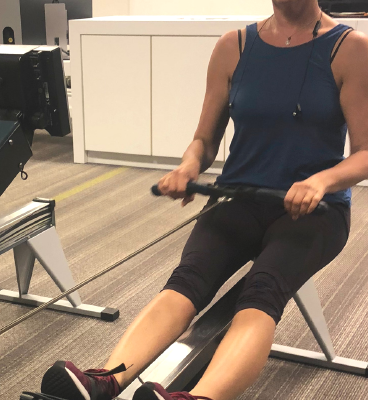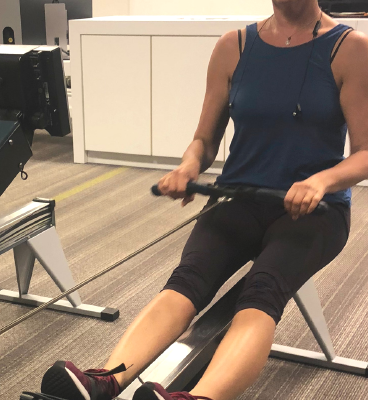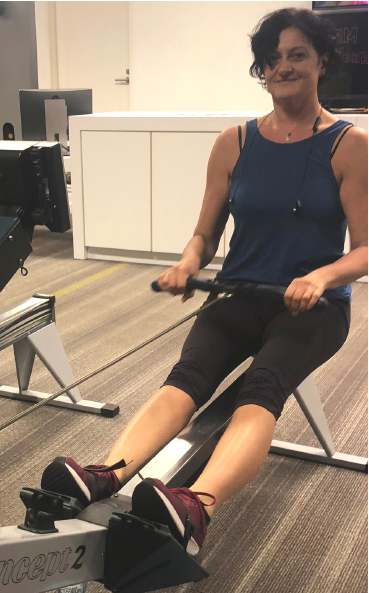 HOW LONG HAVE YOU BEEN A MEMBER OF HEALTH MATES?
I've joined in October 2016.
WHAT INSPIRED YOU TO JOIN HEALTH MATES?
A friend encourag ed me to join the gym with her a n d do something for myself for a change. I really wanted to st art my fitness journey properly and pursued this with my gym floor programs with Steph. Another obvious goal was to lose weight and feel fit. I wanted to be able to do a 5km walk without hesitation.
WHAT HAVE YOU ACHIEVED SO FAR, AND HOW HAS IT CHANGED YOUR LIFE?
More than I expected ! My energy levels have increased dramatically and I feel that I have turned my life around completely. The mind has defi n itely had the greatest impact on my e xercise, as now I believe in myse lf and what I am ca pable of. I have lost about 10 kilos since starting my fitness journey. Apart from the weight loss, my mind set has improved as well – I am always feeling positive towards my life and exercise.
HOW H AS YOUR OUTL OOK ON EXERCISE CHANGED?
It's all positive. I try to encourage more people now that I have experienced exercise for myself and know it's positive outcome. I used to make fun of the gym and now I l ook forward to it. My outlook on life has changed and I have so much more self confidence now.
WHAT ARE YOUR GOALS FOR THE FUTURE?
I have more goals than ever before and they extend beyond exercise. One is that I am planning on taking up singing lessons. When I achieve my goals I'll let you know, but for now they are only known to a few.
W HAT ADVICE CAN YOU GIVE SOMEONE WHO IS IN A SIMILAR POSITION AS YOU WERE?
Age is limitless. It doesn' t matter what age you are, exercise and a healthy mental state is always achievable.