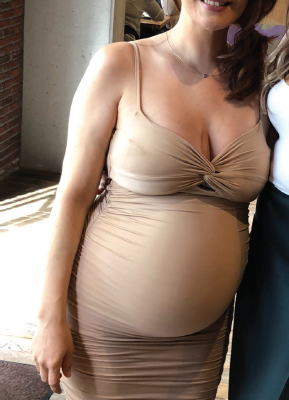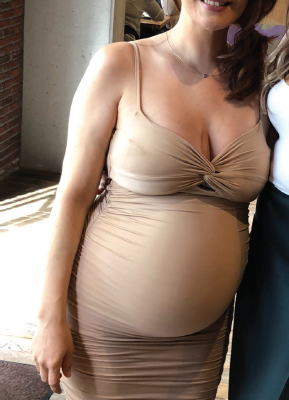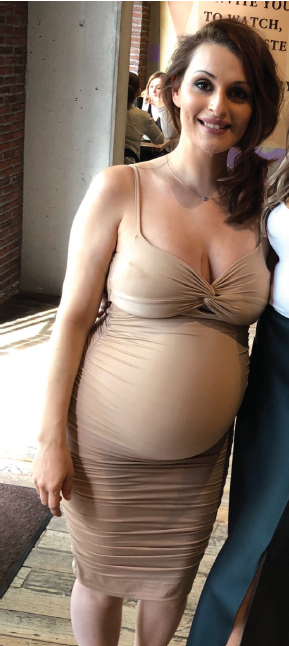 HOW LONG HAVE YOU BEEN A MEMBER OF HEALTH MA TES?
E xactly one year now!
WHAT INSPIRED YOU TO JOIN HEALTH MATES?
I came back from Europe really fat and sluggish and need ed a lifestyle change – basically a healthy one. I'm now 29 weeks pregnant and weigh the same that I weighed in Europe last year. The gym has definitely helped me stay in shape. Also a local gym so that keeps me motivated!
WHAT HAVE YOU ACHIEVED SO FAR, AND HOW HAS IT CHANGED YOUR LIFE?
I lost about 9 kilos, have toned up, a lot fitter and can even run – I couldn't even walk up a long staircase last year. Now I out run my husband. The gym instructors are amazing and their experience has taught me so much.
HOW HAS YOUR OUTLOOK ON EXERCISE CHANGED?
It used to be a massive chore for me, now I'm actually addicted, I need to go to the gym to feel better mentally and physically, especially now being heavily pregnant. If I don't keep moving I feel horrible. Exercise is so important and you don' t realise how it effects you until you start a routine.
WHAT ARE YOUR GOALS FOR THE FUTURE?
To remain consistent after b ir th, get back into shape and get back into the weights. Being a mamma doesn't mean you need to look like one. I'm totally all about maintaining a youthful body inside and out – if mamma feels good, she's in a good mood and everyone else is safe from mood swings. Haha!
WHAT ADVICE CAN YOU GIVE SOMEONE WHO IS IN A SIMILAR POSITION AS YOU WERE ?
Just start. No excuses. None of this "I don't have time" rubbish. Make time. Your life isn't a right, it's a gift, take care of yourself, you'll be amazed how you take care of others because you're in such good health.