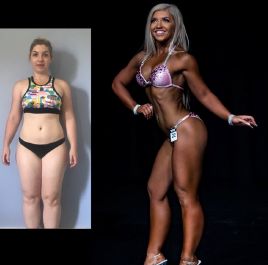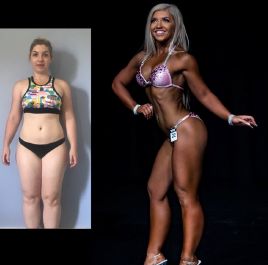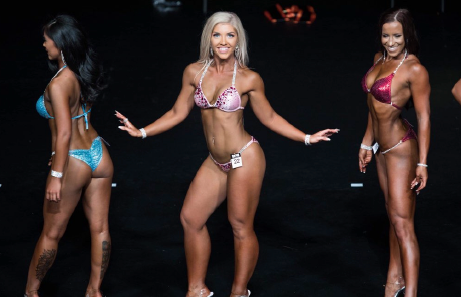 How long have you been a member of Health Mates and what inspired you to join?
"I have been a member of Health Mates on and off for the past 10 years. Sport and fitness have always been my passion. The decision to join Health Mates came
down to locality, friendliness and knowledge of staff, security and staffed hours, all the latest equipment and also the female zone. "
You've recently competed in an ICN (I Compete Natural) Body Building competition. Why was this so important to you?
"I have always enjoyed training and decided I wanted to challenge myself and start competing in what I love. I come from a dancing background and love the feeling
of being on stage, finishing a competition and acknowledging my progress and results. It was important to me because it is my passion and I wanted to see how far I could push myself. My husband is also passionate about body building, it is a common interest for us and something we can do together."
What is your training routine?
"Leading up to the competition I was training twice a day, with a strict meal plan from my coach which started in December (all through Xmas and New Years!). The training routine was always strict with two 45 min cardio sessions per day and a 45-50 min weight session. This routine went over 16 weeks in preparation for the competition."
What have you achieved from this and how has it changed your life?
"Throughout the 16 weeks I managed to drop 20 kg. I feel stronger, I feel confident and I can feel the selfimprovement from training hard. I couldn't have done it without the support and constant motivation from the Health Mates staff, especially Amber and Matt. Whenever my training got tough and I felt like giving up, they always pushed me through to the finish line."
What are your goals for the future?
"My goal for the future is to go up a category in the competition and compete in the Fitness category instead of the Bikini category. This will mean tougher training sessions and creating more muscle definition to qualify for this section. I am looking forward to achieving this goal."
What advice would you give to someone who is thinking about starting exercise?
"Try your best and give it all you've got. If you've never been into a gym before and it's your first step in your fitness journey, it's not as scary as it looks. I have met some of my closest friends at the gym and it has now become a social outlet for me as well as a place to train".