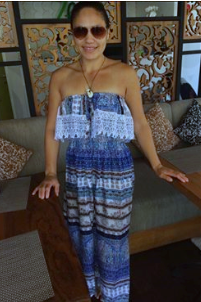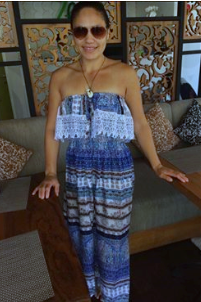 HOW LONG HAVE YOU BEEN A MEMBER OF HEALTH MATES AND WHAT INSPIRED YOU TO JOIN?
I have been a member of Health Mates for four years. I originally joined in 2009 and came for a few months, then life got in the way. I'm so glad I made the decision to come back again.
WHY WAS THIS IMPORTANT TO YOU?
It was important for me to feel stronger, healthier and be in a better mind frame. I have four children and I wanted to feel comfortable with my body. I always compared myself to everybody else and didn't want them to see this reflection. I then realised being part of the Health Mates family helped build a healthy and strong, body and mind which is exactly what I was after.
HAVE YOU ACHIEVED THIS, AND HOW HAS IT CHANGED YOUR LIFE?
I have! I have achieved weight loss, dropping from a size 14 to an 8. I have increased endurance and strength, pretty much everything my body needed I have achieved and I feel so good for it.
WHAT IS YOUR TRAINING ROUTINE AND HOW DO YOU KEEP MOTIVATED?
I do a lot of classes and train about 5 days per week. I also enjoy meditating and reading books which has changed my lifestyle for the better. I love failure as it gives me bigger and better goals to work towards. The people here are great, it's like a big family and they keep bringing me back! I also love that they cater for mums with younger children.
WHAT ADVICE CAN YOU GIVE SOMEONE WHO IS IN A SIMILAR POSITION AS YOU WERE?
I think it has to come from the person themselves. You can always encourage someone, but I believe they have to make the right step. It's not until then you see the wonder exercise does to you!