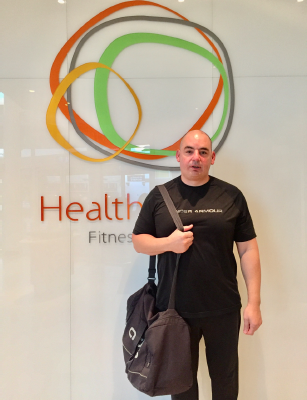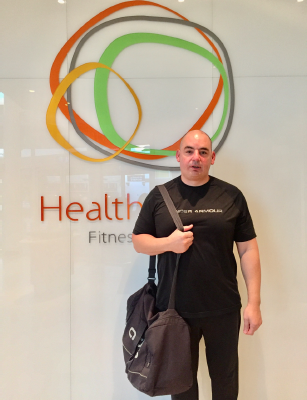 You have been a member of Health Mates for 10 years now, what inspired you to join?
I have been a member of Health Mates' for the past 10 years. It's close to home and was a new renovated gym, so my wife and I decided to join and now my daughter is a member as well.
Why was finding the right gym so important to you?
Convenience and having a gym that is as close to home I can, is important to me so I come at a time that suits me without rushing my workout. With my wife's MS, it was also important for us to find a gym that we both felt comfortable at.
What is your training routine?
I aim to train about 1 hour per day, 7 days per week. This is a mixture of a weight training and cardio Program.
What have you achieved from this and how has it changed your life so far?
Similarly to what my wife has achieved with her new lease on life, one of my biggest achievements thus far would be the improvement in my overall health an well-being. Ten years ago, I was 20 kgs heavier, and diet and exercise helped him lose it. It has also helped me reduce my high blood pressure to normal levels and stay focused in my work. A few other things that have really impacted my life would be my achievements in weight loss, and improvements in strength and conditioning.
What are your goals for the future?
My future goals are to maintain consistency and to continue with my current training routine, as I feel really good with this regime. I would also like shed some more kilos.
What advice would you give to someone who is thinking about starting exercise?
It is never to late to start but you must want to do it for yourself and commit to putting in the effort.