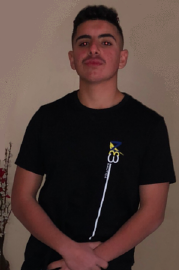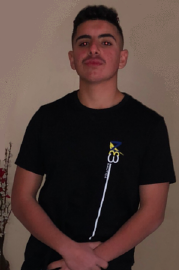 HOW LONG HAVE YOU BEEN A MEMBER OF HEALTH MATES AND WHAT INSPIRED YOU TO JOIN?
I have been a member of Health Mates for a year and a half now! When I first started in May 2017 I weighed 85kg. This was a main motivator for me to join the gym… I felt like I needed to lose weight and become a healthier version of myself.
WHY WAS THIS IMPORTANT TO YOU?
I felt like I was on the way to obesity and I wanted to make a positive change to take control of my health! Having a healthy lifestyle is very important to me .
HAVE YOU ACHIEVED THIS, AND HOW HAS IT CHANGED YOUR LIFE?
Yes! I have lost 20kg since joining Health Mates. My life has changed so much since I started losing weight! I get so much more attention thanks to my weight loss and clothes are so much easier to find now!
WHAT ARE YOUR GOALS FOR THE FUTURE?
I would like to achieve a leaner body figure whilst working hard so that I can retain more muscle! I also want to maintain all the hard work I've put into the gym in the past year and a half.
WHAT ADVICE CAN YOU GIVE SOMEONE WHO IS IN A SIMILAR POSITION AS YOU WERE?
Do it the right way! Work hard and work consistently. Be patient and you will find the results will come in time.